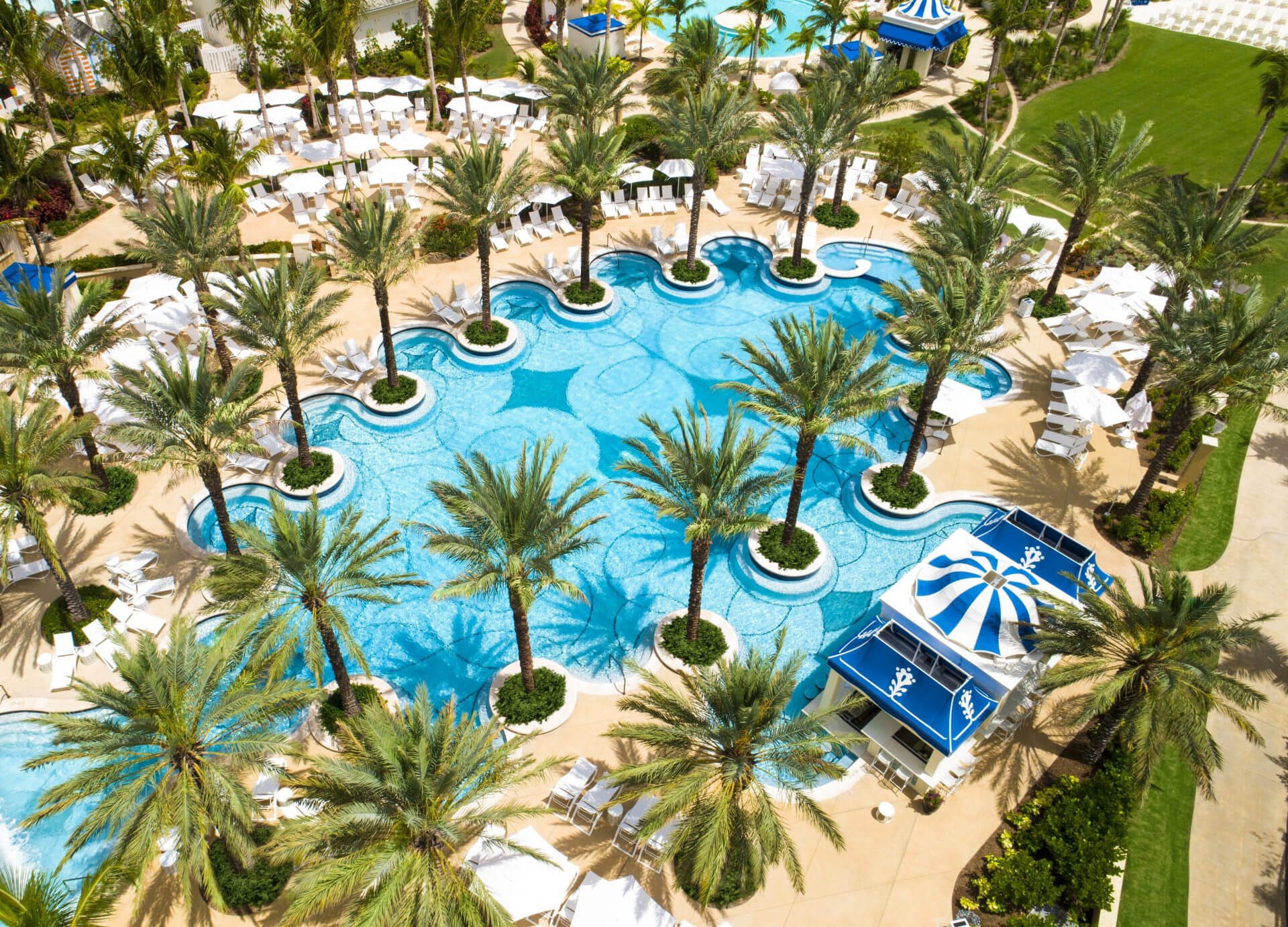 April 26, 2017
Baha Mar Previews World-Class Amenities (And World-Class Martin Aquatic Pools)
In the Bahamas' capital city of Nassau, the Baha Mar resort held its much anticipated soft opening this weekend to the rave reviews of hundreds of VIPs and members of the press.
The $4.2 billion, 1,000-acre beachfront development features 2,300 rooms, the Caribbean's largest casino, 42 restaurants and lounges, and 11 glittering swimming pools designed by Martin Aquatic Design & Engineering (Martin Aquatic).

Our team here at Martin Aquatic has long awaited the opening of this incredible property, whose interesting history was just chronicled in The New York Times and Travel Weekly. While we love seeing the photos of the uniquely-shaped pools lined with palm trees and the oh-so inviting lounge chairs sitting ankle-deep on shallow sun shelves, we also love hearing people's take on the property's design.
Within the property at Grand Hyatt Baha Mar, there are five expansive resort pools, including Blue Hole, inspired by the natural saltwater blue holes of the Bahamas. The first brave jumpers off the rock were the hotel staff, who enjoyed the pools as a test run prior to the opening.

We look forward to hearing more excitement from Baha Mar as guests book their trips and experience everything this grand resort has to offer.