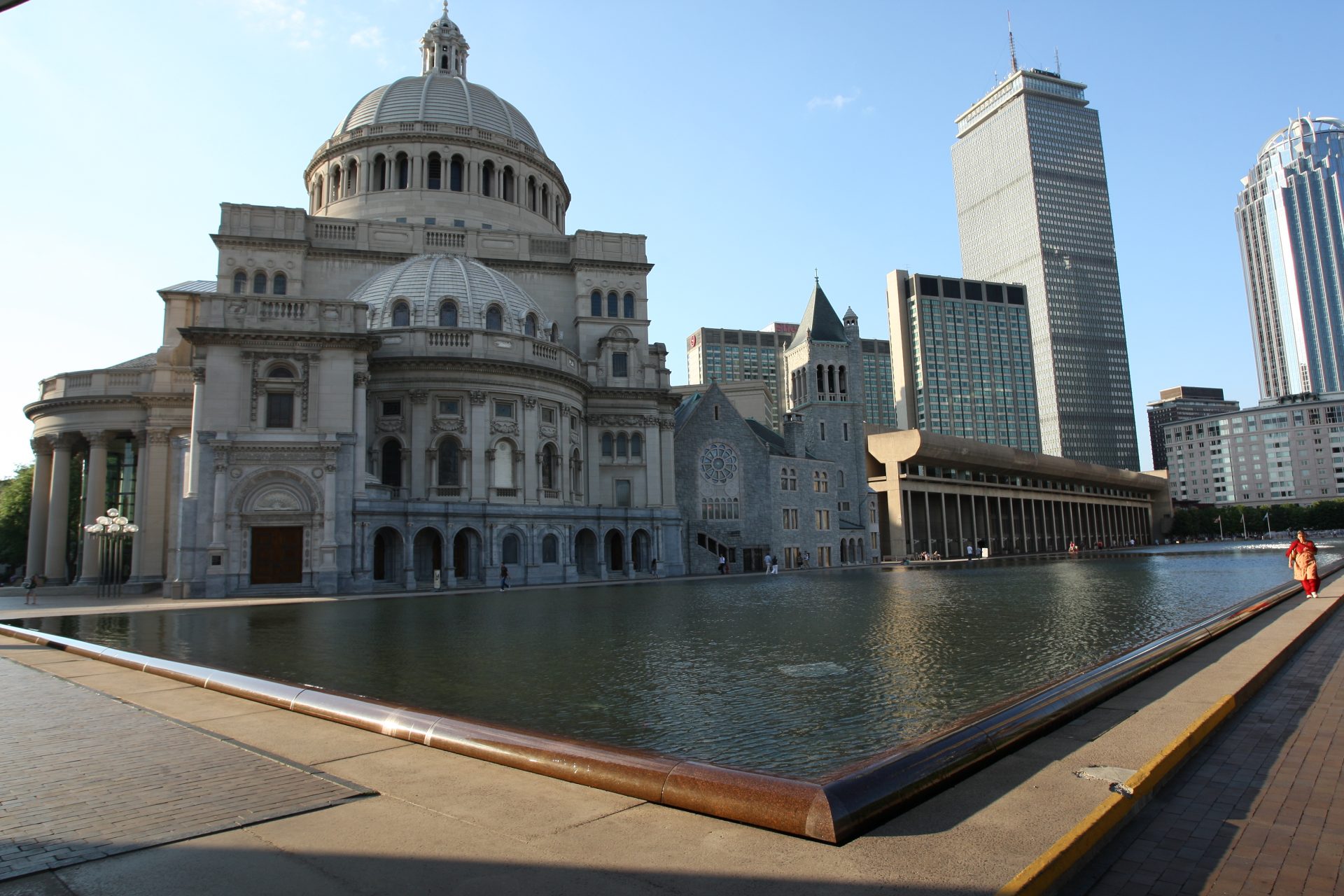 February 23, 2017
Celebrating 30 Projects from 30 Years
When this company was founded in 1987, it was hard to imagine where Martin Aquatic Design & Engineering (Martin Aquatic) would wind up 30 years later. Now, with more than 2,000 projects under our belt, we'd like to take this opportunity on our blog to look back at some unique projects that have been completed all over the globe. From resort pools and choreographed show fountains to interactive water features and water parks, our team has designed it all. We're proud of what we've accomplished in these three decades, and even more excited for what the future holds in store.
30 Projects from 30 Years: Christian Science Center in Boston

To start off our look back at 30 unique Martin Aquatic projects, we go to where it all started: Boston. In 1985, Founding Principal Ken Martin completed a special program course at Harvard University's Graduate School of Design in Fountains and Pools, in which he evaluated dozens of water features around Boston, giving him the inspiration to create and design aquatic projects for decades to come. One of those projects he studied was the reflecting pool that sits outside of the Christian Science Center headquarters.

Situated in the middle of the site that comprises a 19th century church and mid-century concrete buildings, the nearly 700-foot-long reflecting pool at the Christian Science Plaza was built as part of an expansion to the campus in 1972. The pool design features an infinity edge of rounded granite that allows the water to continually spill over the edge, adding to the dramatic reflecting of the surrounding architecture.
The engineering of the pool, however, faced its challenges, including the below-grade parking garage beneath the pool. By the late 80s, the pool needed some renovations. Martin Aquatic was brought in to provide a complete redesign of the hydraulic, filtration, and chemical system for the reflecting pool, giving it new life and helping the plaza return to its former glory.

For years, the reflecting pool at the Christian Science Center Plaza has served as a welcoming place for both visitors and local families and neighbors, and it remains one of the top destinations in the City of Boston.
To see more of this project, visit our project page on the Christian Science Center Reflecting Pool. Check back on our blog for more behind-the-scenes project reviews as we continue this blog series throughout 2017.