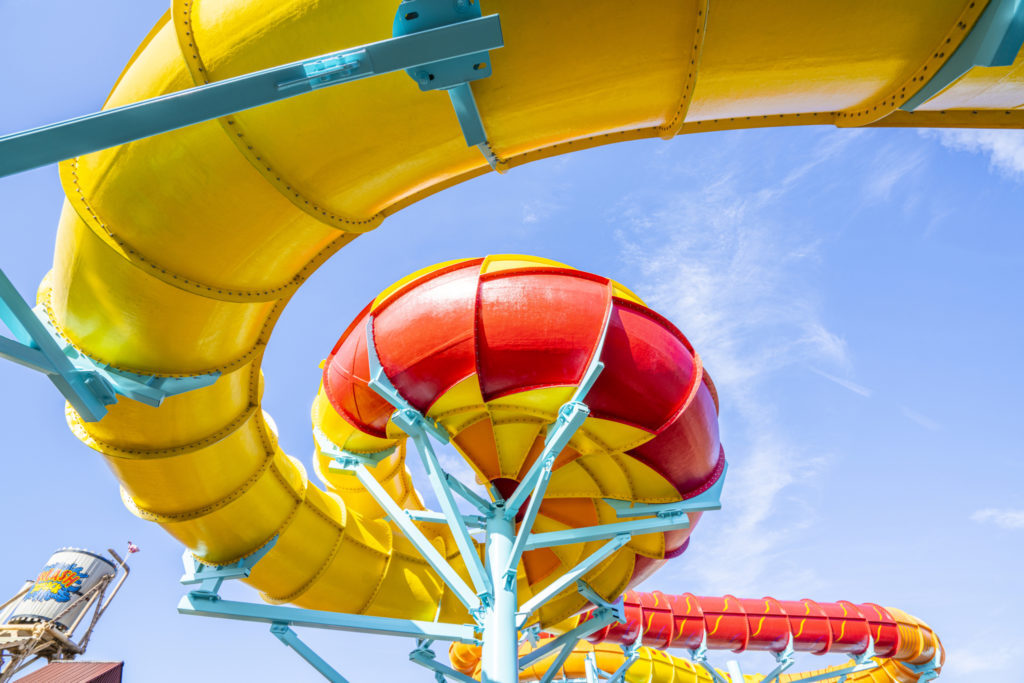 June 11, 2020
Reopened Waterpark Showcases First-of-its-kind Attraction Engineered by Martin Aquatic
While the way we experience waterparks has changed at least for the time being, our team at Martin Aquatic can't help but feel excitement for the unveiling of a brand-new ride at Adventure Island water park in Tampa, Florida: the Solar Vortex.

This multi-person raft ride made its grand debut in March. However, with the nationwide shutdowns due to the Covid-19 global pandemic, Solar Vortex was only open for a few days before the park closed its gates along with the other theme parks in the SeaWorld Parks & Entertainment family.
Led by landscape architect and civil engineer, LandDesign, the Martin Aquatic team worked alongside WhiteWater, the world's leading waterslide manufacturer, on the design and engineering of the ride, which is America's first dual-tailspin waterslide. WhiteWater's signature tailspins whirl riders around before plunging them into a dark enclosed tube illuminated by Aqualucent elements, made more colorful by the Florida sunshine.

"SeaWorld, as always, was great to work with on this fun 'out with the old, in with the new' project," said Emily Colombo, Vice President of Strategic Partnerships for WhiteWater. "In addition to the fast banking turns on their new double Tailspin, we can't wait for guests to see the three different varieties of AquaLucent effects that SeaWorld chose. Each one creates a unique visual experience using pops of color and movement that heighten the overall slide experience."

Solar Vortex took the place of an existing waterslide which featured a plunge pool at the ride's end. Not only does the new waterslide add more exciting twists and turns, but it also swaps out the pool for a slide runout, reducing the water used. As well, because riders won't have the chance of becoming submerged under the depth of a plunge pool, Solar Vortex's minimum rider height can be reduced to 42 inches, offering more fun for some of Adventure Island's littlest water park guests.
While the park has opened back up, guests will be required to make reservations so that Adventure Island can guarantee reduced capacity operation. For more about Solar Vortex, visit adventureisland.com.