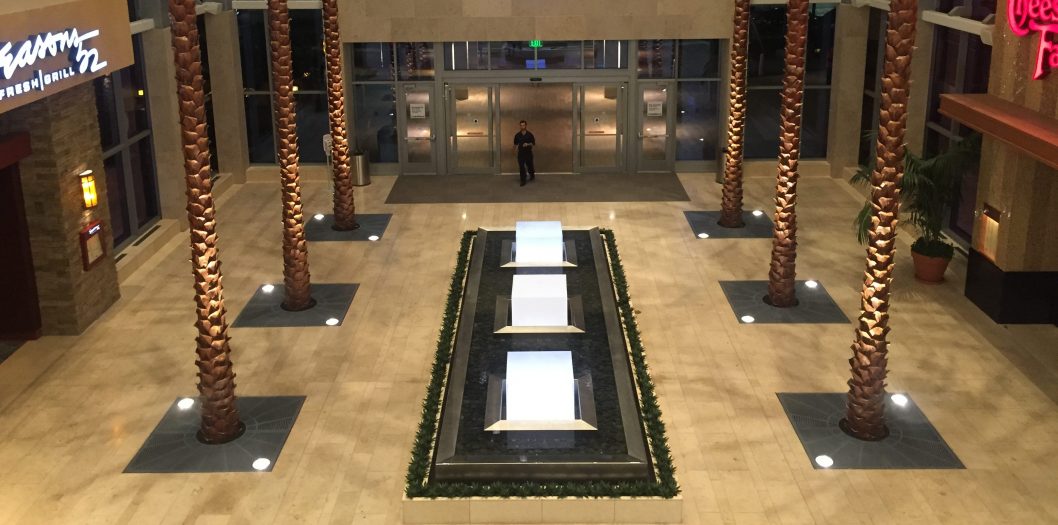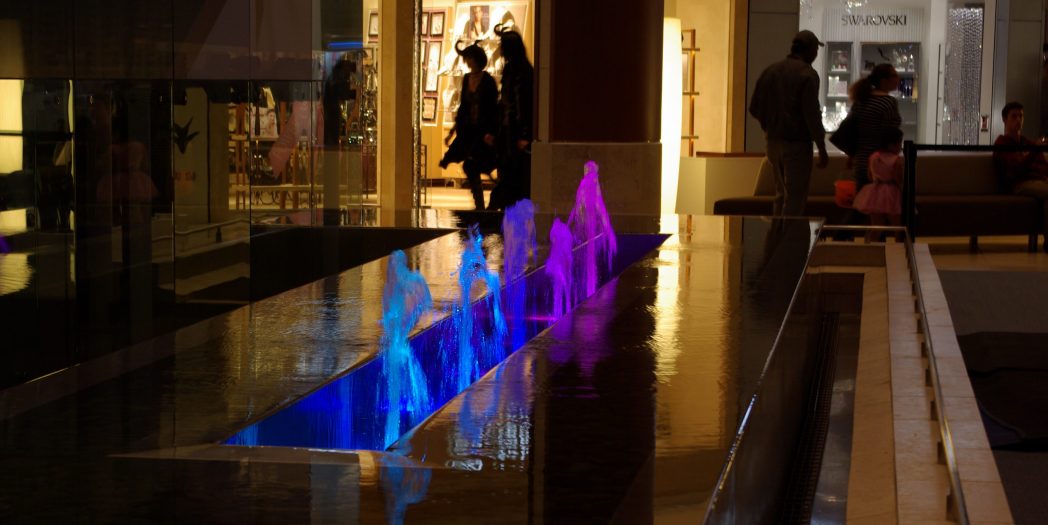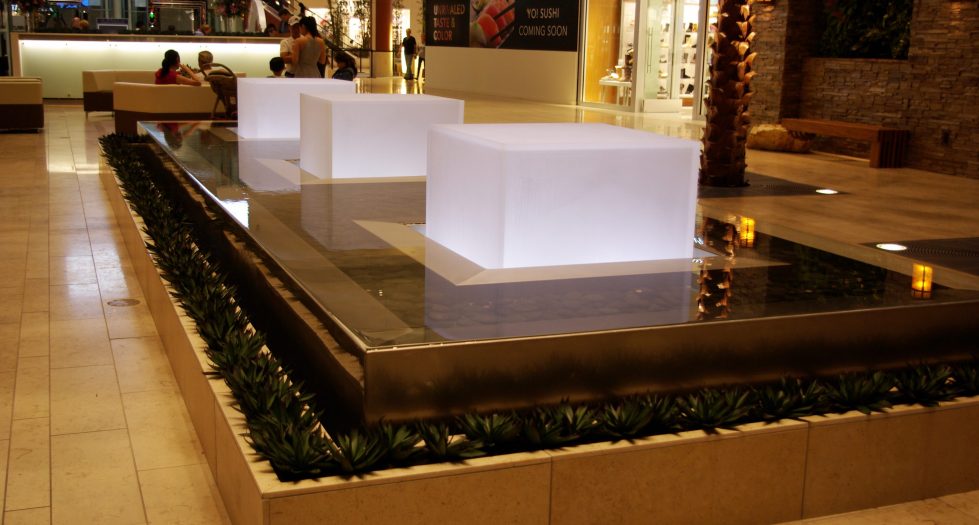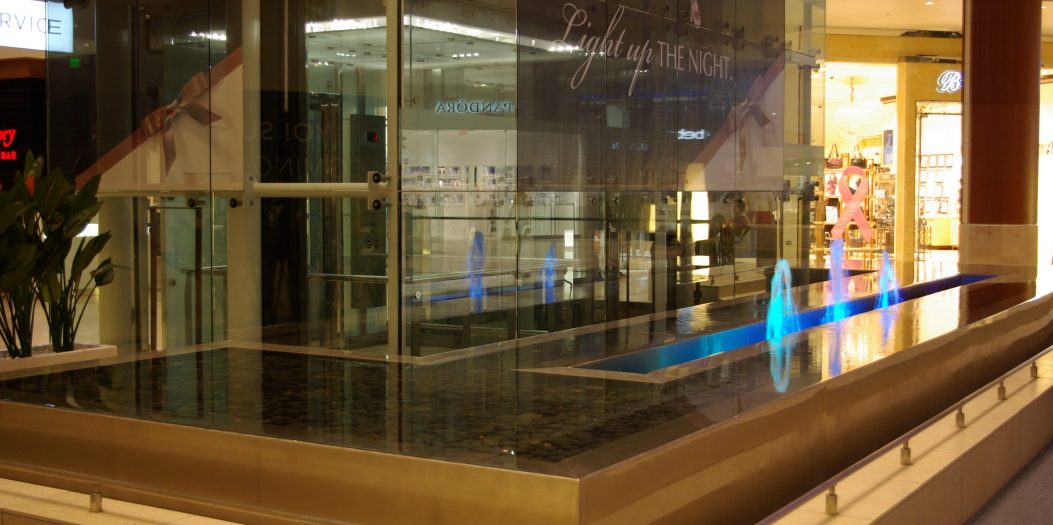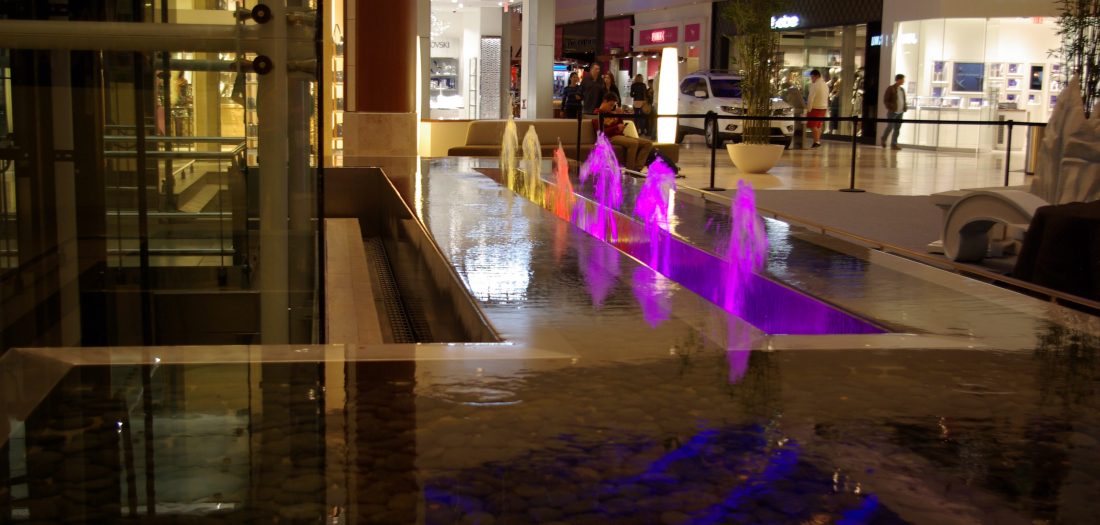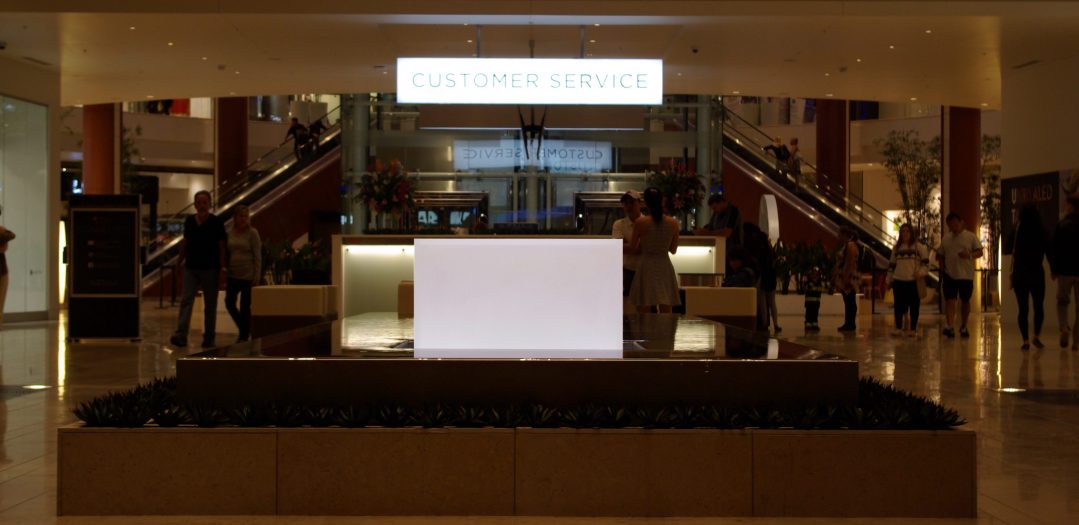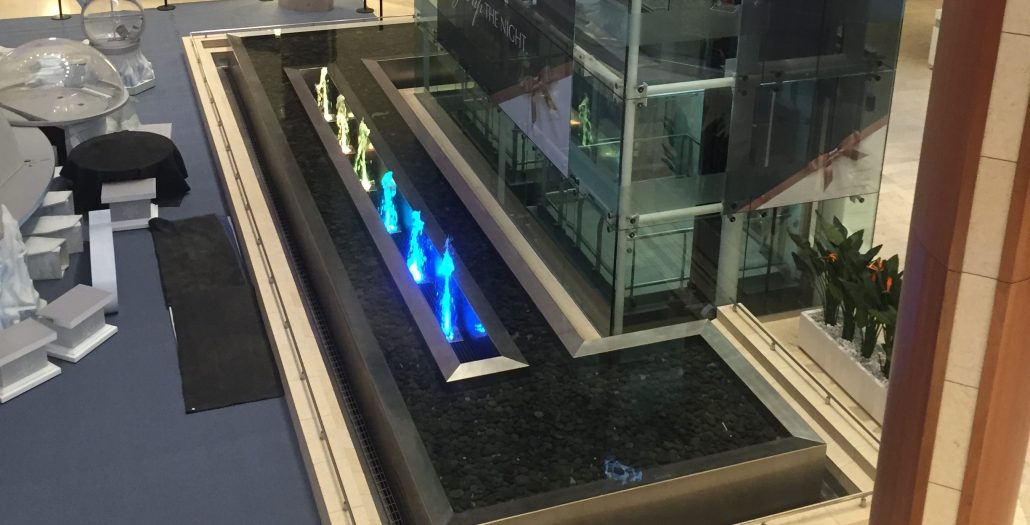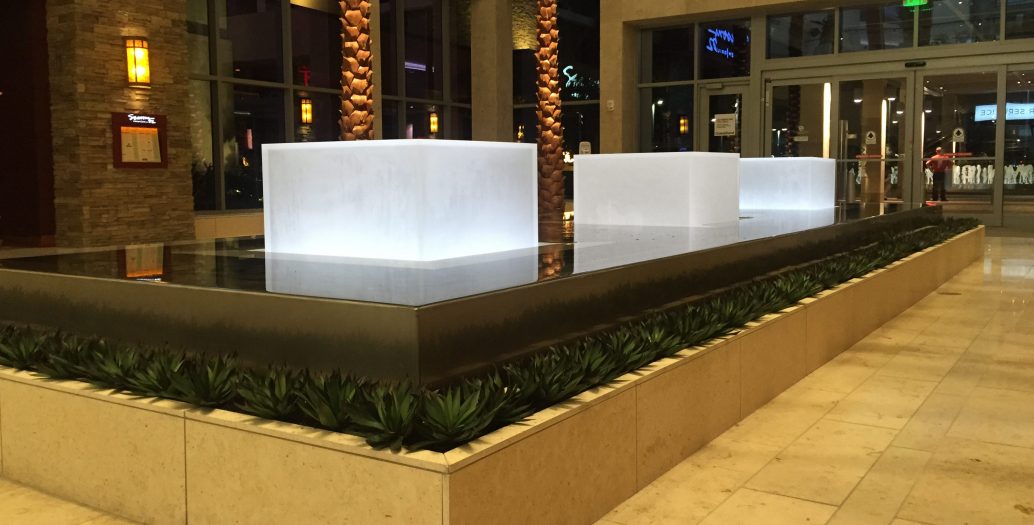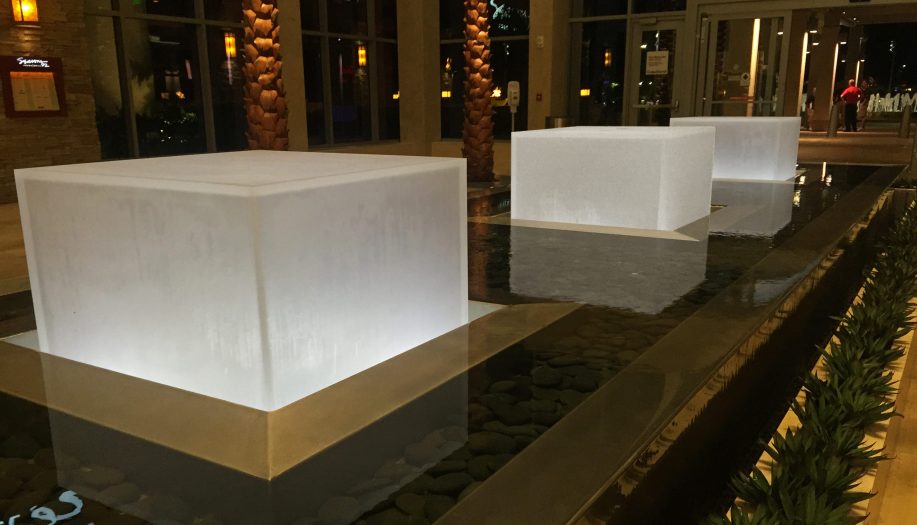 The Mall at University Town Center
The Mall at University Town Center is a high-end retail and dining destination in Sarasota, Florida. The mall opened in 2014 and features world-class interiors including two innovative water features. A water feature that utilizes custom acrylic pieces anchors the dining space. The elevator corridor is enhanced by the presence of a fountain featuring vertical effects. The entire mall is LED lit and the water features tie in with the other mall lighting to create a cohesive environment for guests. For more on Martin Aquatic's Water Feature projects, click here.
Services:
For this mall's water features, Martin Aquatic provided hydraulic, structural, filtration, and chemical system design and engineering services.
Location:
Sarasota, Florida
Year:
2014
Market Sectors: