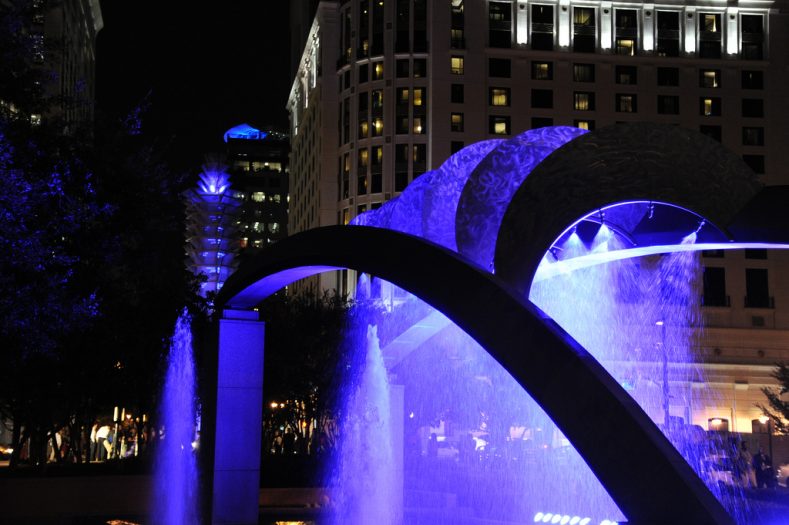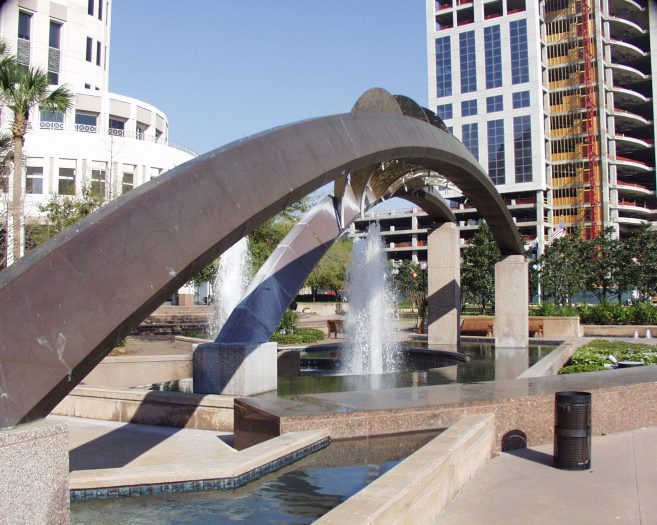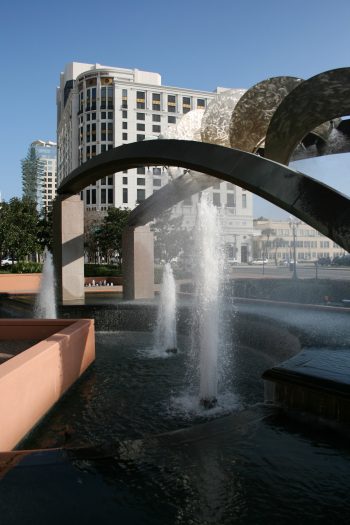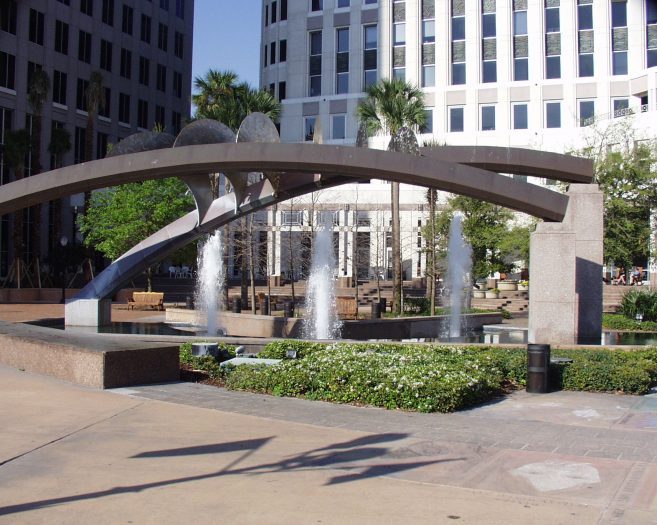 Orlando City Hall Fountain
Martin Aquatic was selected to design a fountain that would be a timeless image for the Orlando City Hall, which opened in 1992. Orlando is known as "The City Beautiful" and often experiences stunning afternoon thunderstorms. This fountain was designed to showcase the beauty of the city while also capturing the majesty of the natural storm phenomena. Martin Aquatic designed a fountain that conducts its own internal thunderstorm each day. The design utilizes special nozzles and lightning in conjunction with unique copper bands to affect the impression of a storm. For more on Martin Aquatic's Water Feature projects, click here.
Services:
For this public space water feature, Martin Aquatic provided hydraulic, structural, filtration, and chemical system design and engineering services.
Location:
Orlando, Florida
Year:
1992
Market Sectors: