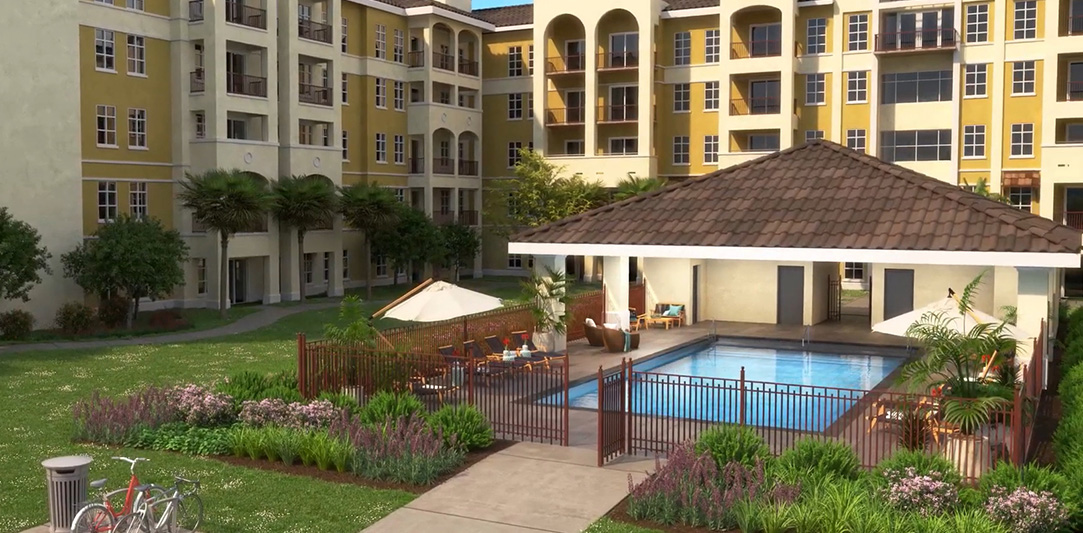 Legacy Pointe at UCF
Located at the partner retirement community of the University of Central Florida, the pool of Legacy Pointe is a brand-new amenity added to a vibrant senior-living development. Spanning over 1,400 square feet, the pool is equipped with a widened top step to aid bathers in acclimating to the temperature prior to fully entering the pool. Alongside this, the deck features a non-slip tile at the gutter lip to help prevent falls. These additions, combined with the pool's slope to its max depth of 4.5 feet, help in making the pool an easily accessible and utilizable leisurely attraction for the community of Legacy Pointe.
Services:
For this project's pool area, Martin Aquatic provided hydraulic, structural, filtration, and chemical system design and engineering services.
Location:
Orlando, Florida
Year:
2019
Market Sectors: