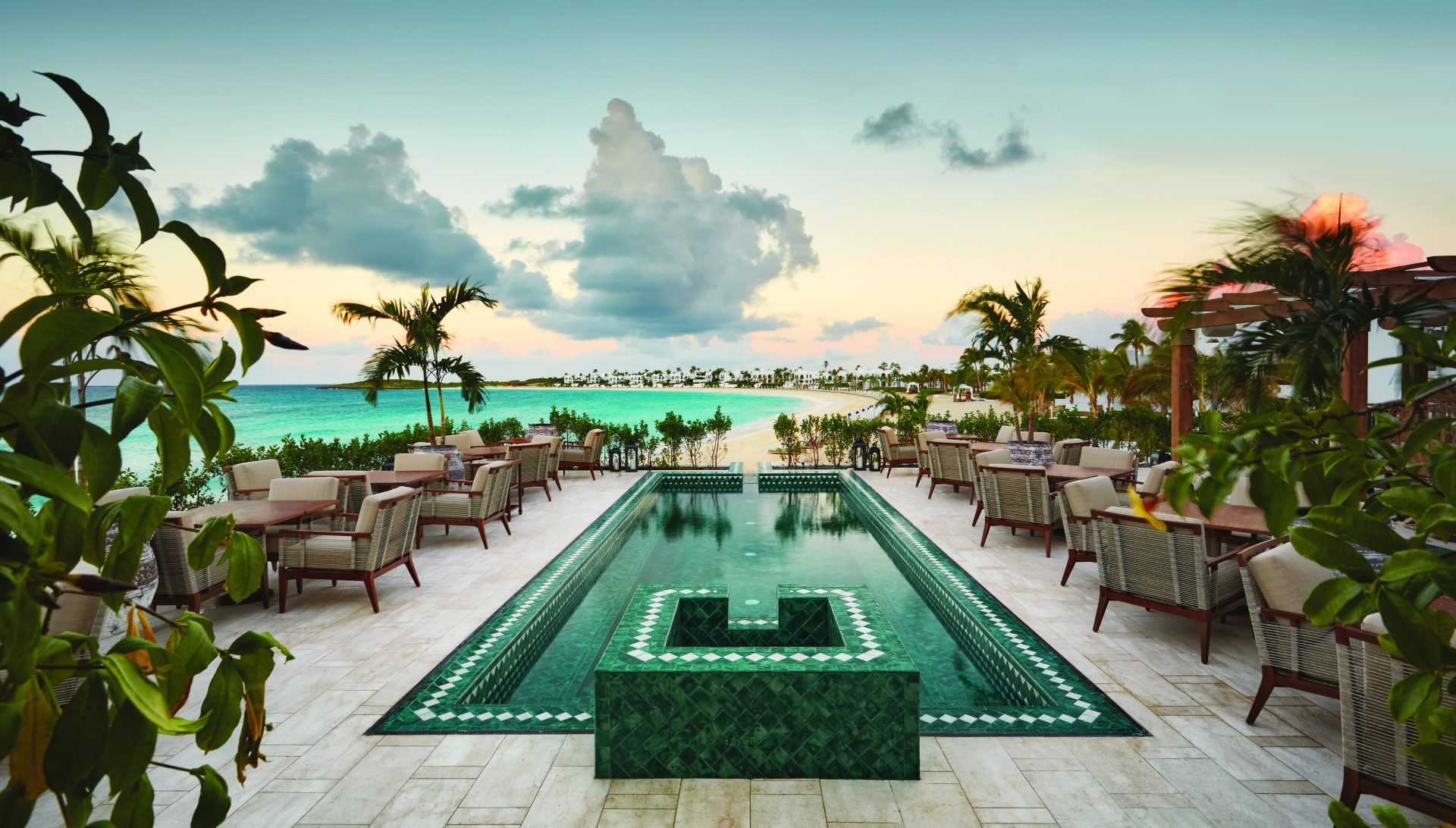 October 15, 2019
Martin Aquatic Resort Projects Recognized on 2019 Conde Nast Traveler Rankings
More than a dozen resorts and hotels with pool amenities designed by Martin Aquatic ranked among the best in their class according to the annual 2019 Readers' Choice Awards from Conde Nast Traveler.
Every year—as it has been doing for more than three decades—the luxury publication Conde Nast Traveler conducts a reader survey and assembles its rankings of some of the most loved and admired destinations around the globe. More than 600,000 responses were collected, and only 15 percent of the nearly 10,000 hotels, resorts, and destination spas submitted were ranked on the top lists.

The newest resort that made the cut garnered the Number 9 spot on the list of Top 50 Resorts in The Caribbean Islands: the Belmond Cap Juluca in Anguilla (pictured above). As one of Martin Aquatic's latest project openings, it has certainly received its share of attention from travel writers who appreciate the fine details in this resort's décor and blend of Moroccan design and architecture with Caribbean elements. While we can't help but think one of its winning qualities is the stylishly-tiled upper swimming pool with an inset water feature that cascades into a 70-foot-long lower pool with an infinity edge directly overlooking the beach, the resort's 24-hour butler service probably boosted the rankings as well!

In the category for the southern US, two of Martin Aquatic's resorts were a favorite among Conde Nast Traveler's readers: The Sanctuary Hotel at Kiawah Island in South Carolina at Number 6, and The Cloister at Sea Island Resort in Georgia at Number 19 (pictured left). Winter Park's Alfond Inn—with its sophisticated rooftop pool designed by Martin Aquatic—also ranked high as Number 5 on the list of Top 15 Hotels in Florida. When readers looked beyond hotels in the category of Florida resorts, three resorts with pools designed by Martin Aquatic made the list, including the Omni Amelia Island Plantation Resort (pictured above). Lastly, in a list of properties right in our backyard, the Top 15 Resorts in Orlando included six projects that our firm has designed, including the Number 1 spot, the Hyatt Regency Grand Cypress. This resort with its proximity to Disney World also features a world-class pool deck complete with water slide, rockwork with waterfall, and an interactive water feature.