November 23, 2021
Martin Aquatic Celebrates Award Win as First Time IAAPA Exhibitor
With the return of IAAPA's in-person expo, Martin Aquatic made a big splash with its first ever booth at the largest gathering of professionals for the global attractions industry.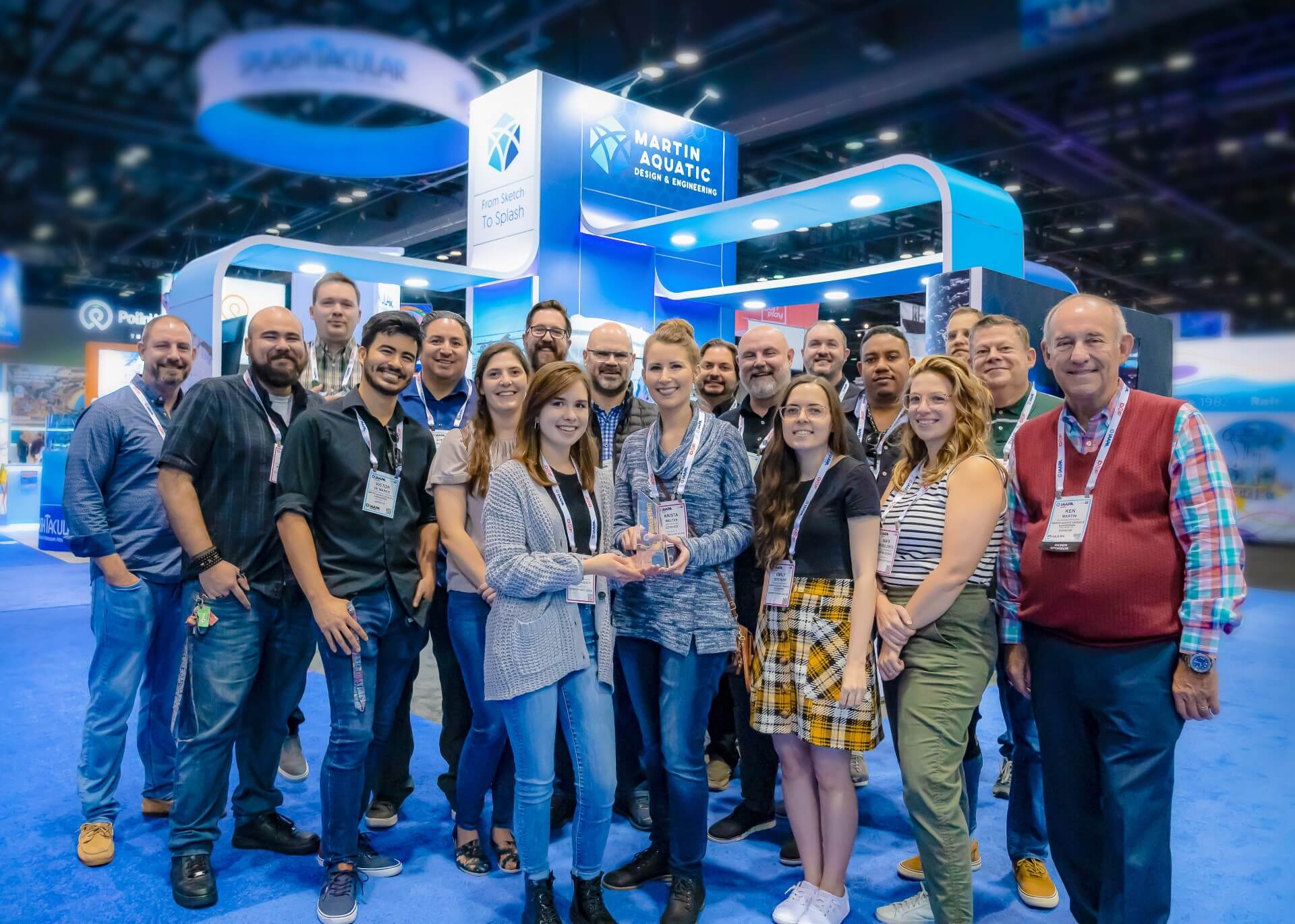 Last week was highlighted by the 2021 IAAPA Expo held in our hometown of Orlando, and Martin Aquatic came out to the event in a big way: supporting the show as a sponsor and hosting a booth for the first time, which was recognized with an IAAPA Brass Ring Award for Best Booth (400-499 square feet). As part of the 20'x20' booth, Martin Aquatic displayed an interactive board for visitors to try their hand at designing a splash pad. Along with 3D printed spray elements, the board featured magnetic Life Floor safety surfacing cut in multiple colors of hexagonal tiles that could be arranged in various patterned creations.
While Martin Aquatic fits within one part of the overall attractions industry, we were also proud to serve as an example for the general public in a story from Orlando's local news station covering the IAAPA Expo. In the story, "3 local companies contributing to success of theme parks," Josh Martin showcased Martin Aquatic's portfolio of waterpark and show fountain projects in a video interview.
Throughout the week, Martin Aquatic's team attended a dozen events, including the special waterpark social at SeaWorld's Discovery Cove, which we sponsored. The team came out to the show on the last day to meet clients, chat with vendors, and glean inspiration from the hundreds of other exhibiting companies in this diverse industry.