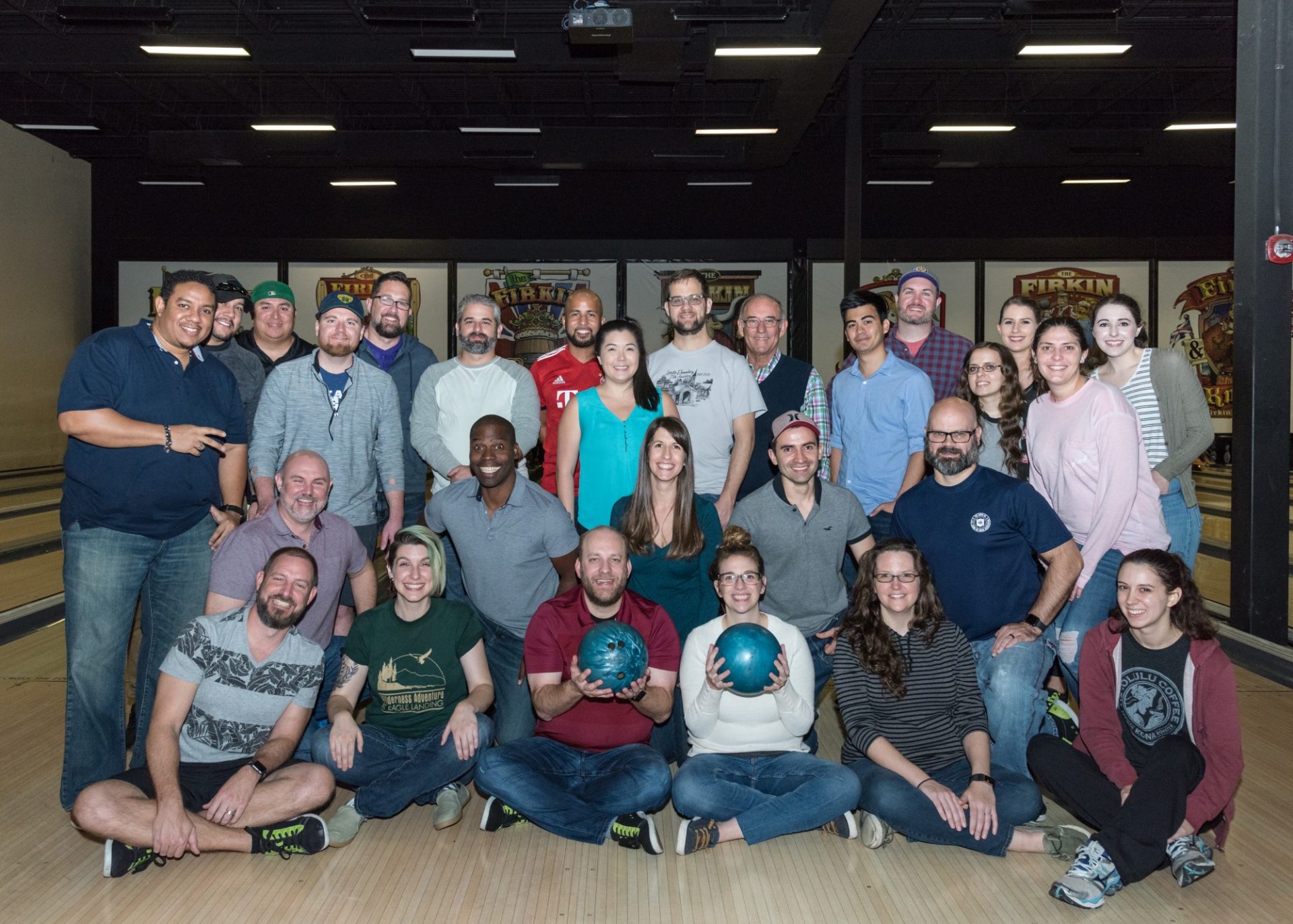 December 18, 2018
Celebrating Martin Aquatic's Team
Every December, we take time during the beginning of the busy holiday season to gather together and celebrate the accomplishments of the company at our annual Christmas party and Martin Aquatic Fun Day. This is also a special time when we get to recognize our individual team members and congratulate them on their successes.
With the company's recent growth, this year's Christmas party was the first in nearly a decade that wasn't hosted at founding principal Ken Martin's home, but instead welcomed the Martin Aquatic Design & Engineering (Martin Aquatic) family with their spouses and significant others to an elegant venue overlooking downtown Orlando. The next day, the Martin Aquatic office closed down for an entire day of team building at the bowling alley.
In the spirit of recognizing the hard work that our studios have put in this year, we'd also like to take the time to recognize some standout employees who have been promoted within the company:


Ben O'Riordan took on the role of Operations Manager to help oversee the day-to-day operations of all ongoing projects, providing an added layer of service to our development partners.
Samantha Milson rose to Design Studio Manager, recognizing her invaluable contributions to the design team and the efforts of the creative studio in producing full conceptual packages as part of Martin Aquatic's Pre-Design phase.
Diego Cordova now serves as Themed Entertainment Manager, supervising the work of our Themed Entertainment Studio and its fountain spectacular projects all around the globe.
Maya Mendelewicz was promoted to Senior Design Coordinator in recognition of her work in leading key projects within Martin Aquatic's Design Studio.
We're proud to call these four and every one of our team a part of the Martin Aquatic family. To learn more about our team on a personal level, check out our Team section of the website.
The Martin Aquatic office will be closed the week between Christmas and New Year's to allow our staff members time to spend with their family and loved ones. From our family to yours, Merry Christmas and Happy Holidays.