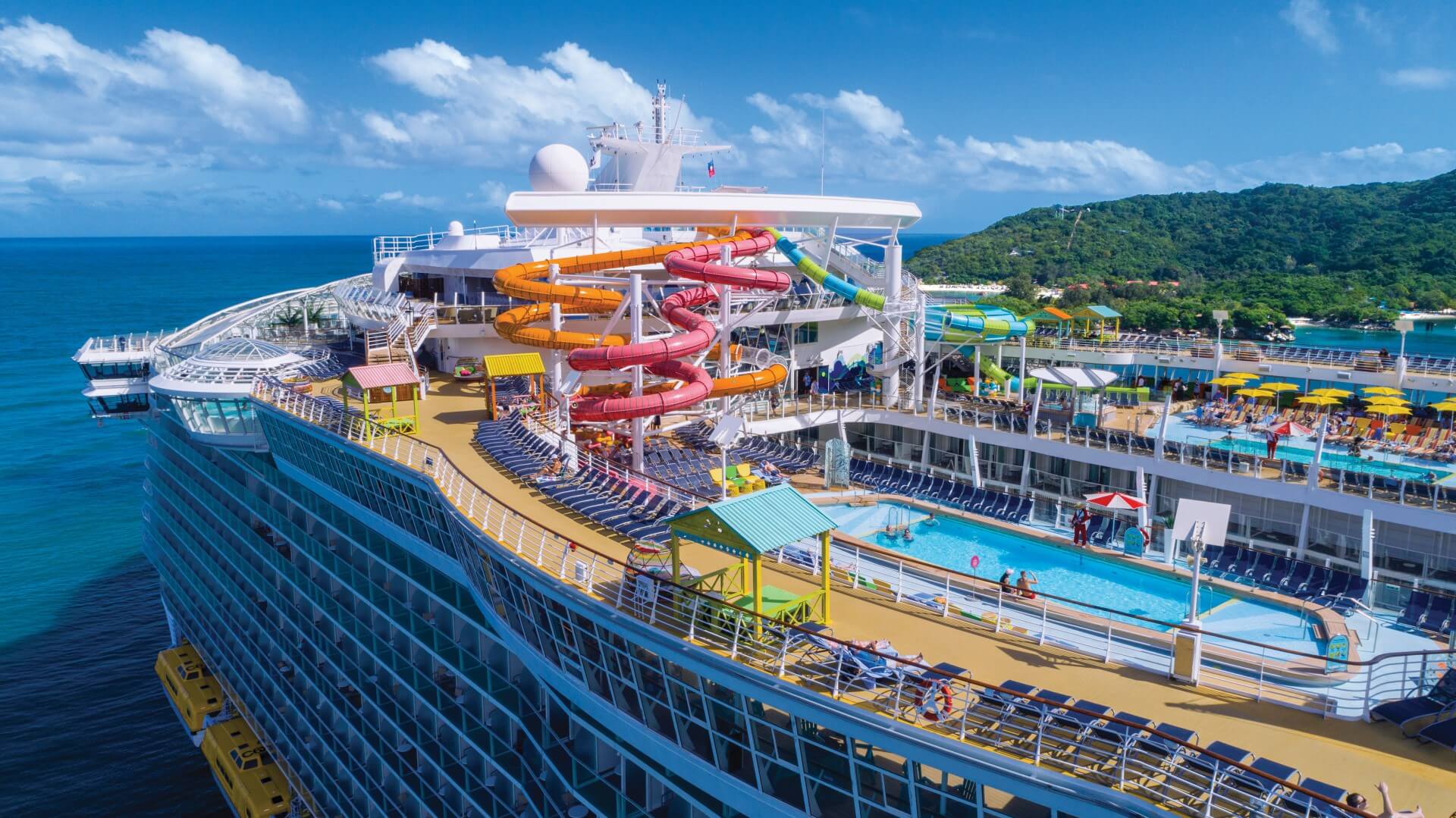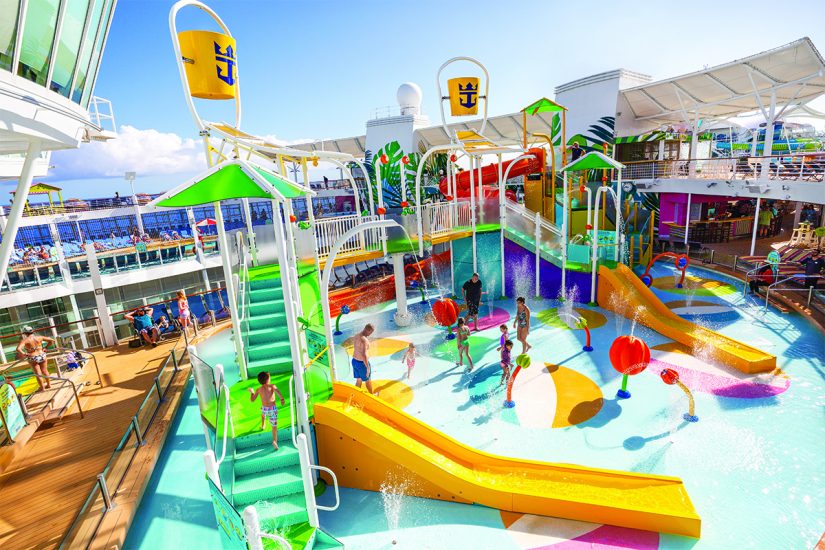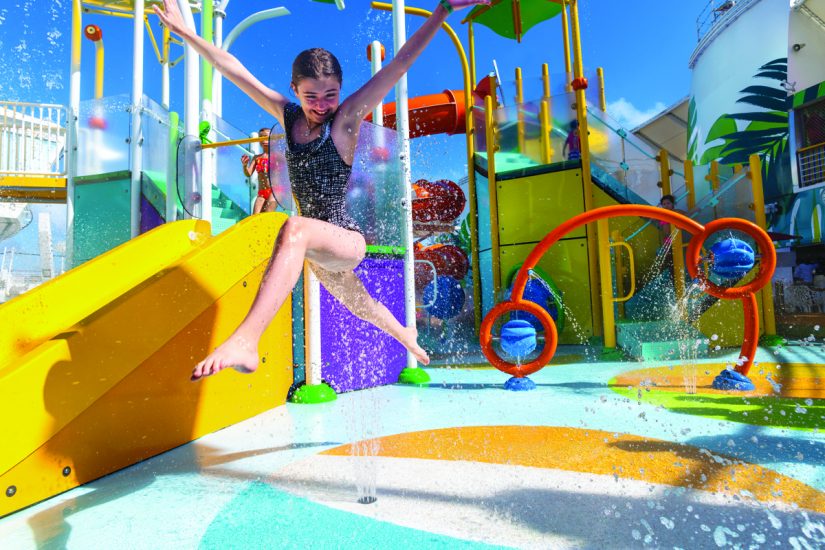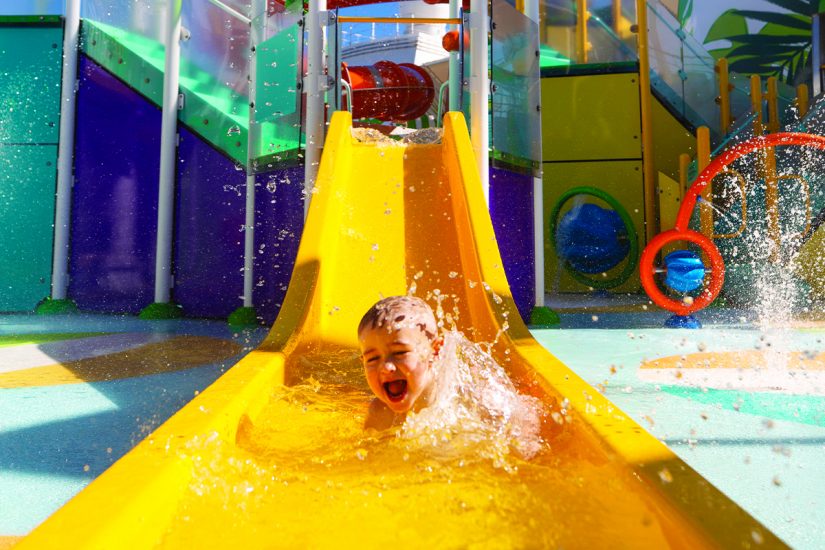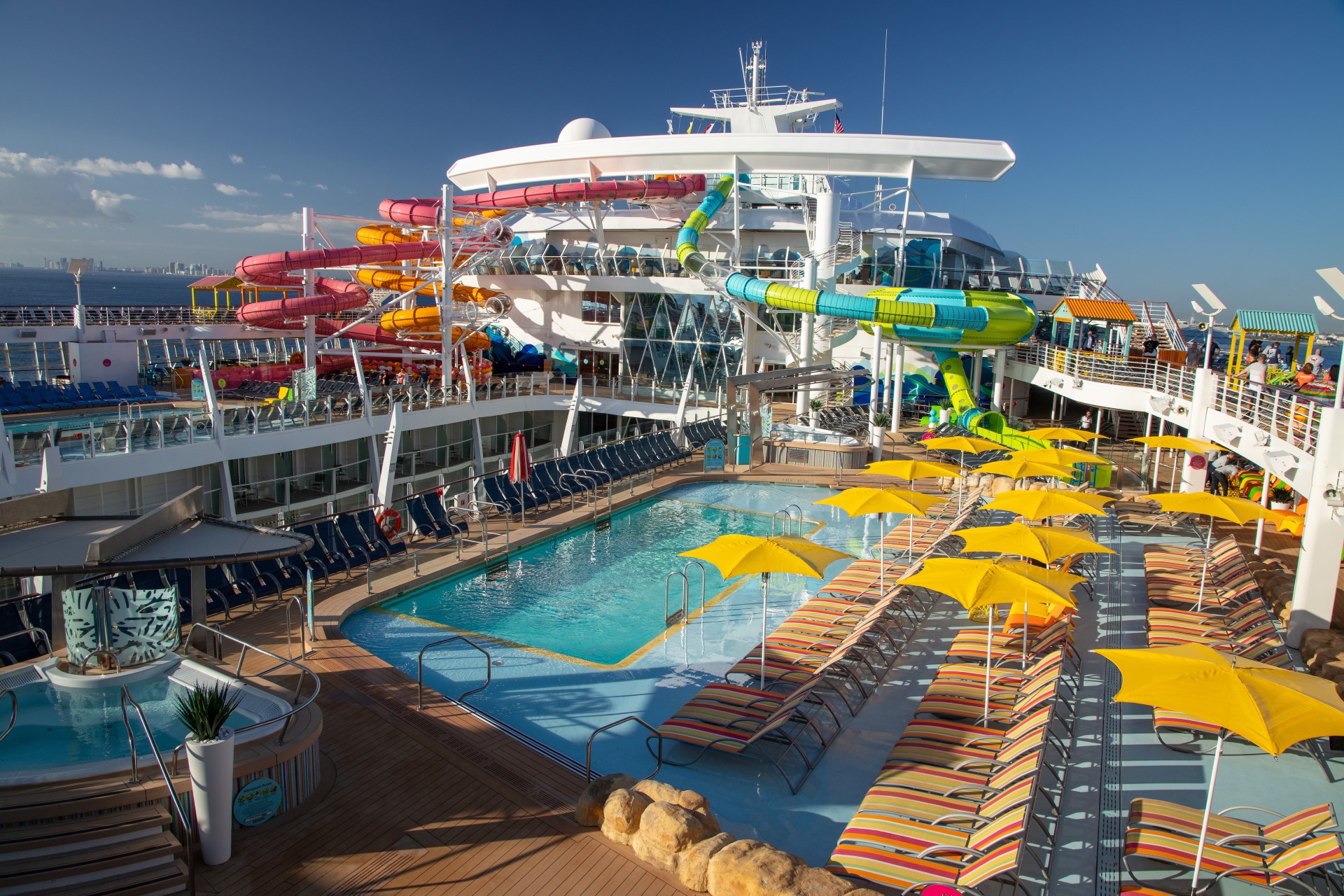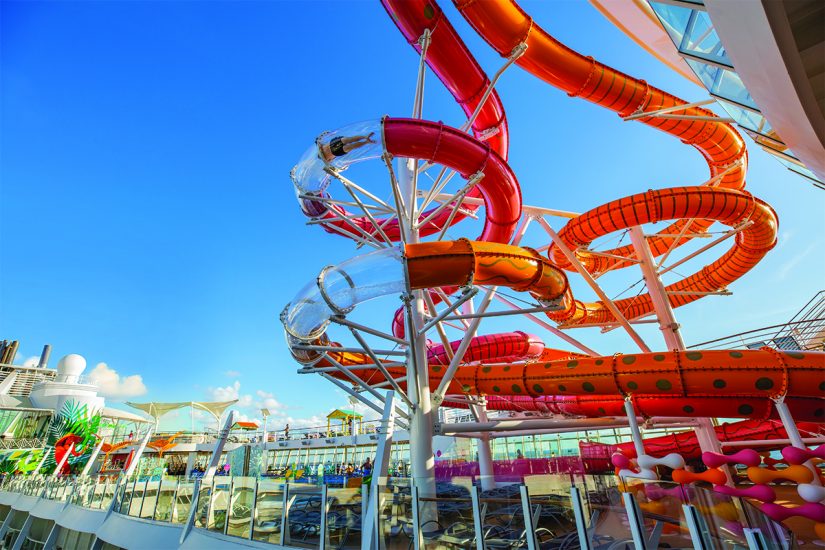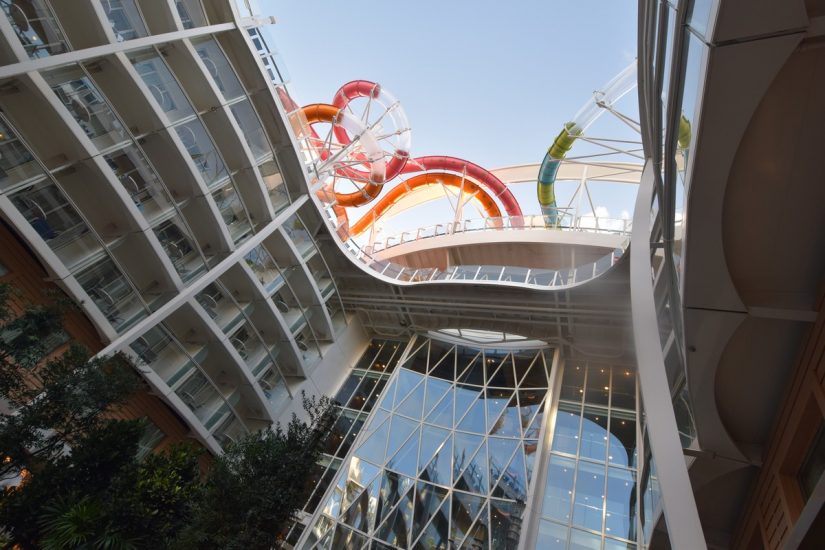 Royal Caribbean's Oasis of the Seas
Oasis of the Seas, Royal Caribbean's ship that revolutionized the cruise industry when it debuted 10 years ago, recently completed a $165 million modernization that includes an all new resort-style pool deck and trio of waterslides. The Caribbean theme stretches across the pool deck, and new shallow-water sun shelves in all three pools offer plenty of in-water lounge space. The waterslides on the top deck feature two twisting slides with transparent sections of tube and a third slide that empties riders into a looping bowl. As well, Oasis of the Seas boasts one of the biggest kids aquatic play areas—dubbed Splashaway Bay—that is comprised of a shaded tot area with its own slide and a kids wet play structure with three slides, two dumping buckets, and plenty of splashing fun. For more on Martin Aquatic's waterpark projects, click here.
Services:
For this project's water slides, wet play area, and pool deck, Martin Aquatic provided concept design and hydraulic, filtration, and chemical system design and engineering services.
Location:
Miami, Florida and Cape Liberty, New Jersey
Year:
2018
Market Sectors: