Project Spotlight
Sun-N-Fun Lagoon Water Park
When the Collier County government experienced a significant budget surplus, county leaders elected to put that money into an amenity that would be enjoyed by Naples-area residents and tourists for years to come: a county-funded water park that would come to be known as the Sun-N-Fun Lagoon. More extensive than any community pool, this water park features slides, a lazy river, a splash pad, and four other pools to keep every member of the family happy.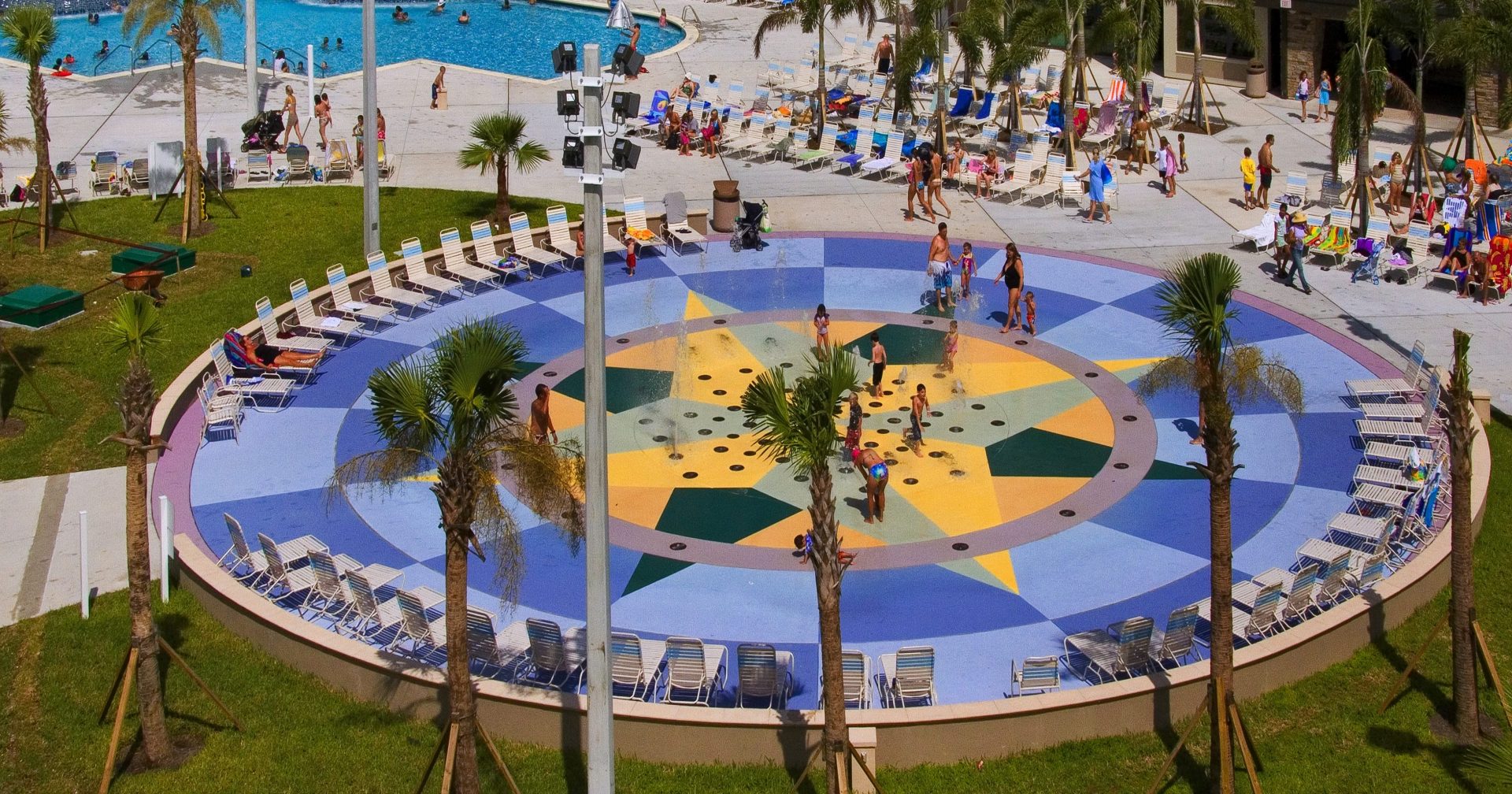 Planning More than the Neighborhood Pool
Martin Aquatic joined the project team to start envisioning what a community water park could be, with our designers imagining every way possible to have fun in the water. We worked hand in hand with the county, not only to guide them on making the best design decisions for their budget, but to best serve the demographics of the area and give the voters what they wanted. We saw the need to offer family-friendly rides and amenities that could engage the multi-generational family while still offering thrills and fun for teens to spend their summer days. The design satisfies every age group, with pools that engage the littlest guests from the toddler pool with its whimsical tot slides and spraying nozzles, to the children's activity pool with its floating lily pad and rope obstacle course. The 38-foot-tall slide tower features five slides of varying twists and turns, including the family favorite raft ride which deposits riders directly into the 1,250-foot long lazy river.
Building for Fun and Function
The construction of the $15 million Sun-N-Fun Lagoon Water Park proceeded on schedule with full support from the county leaders and the community. As an upfront cost-savings measure, Martin Aquatic's engineering team implemented a phased construction schedule where two out of the five water slides that were designed would be added in subsequent years. This gave the water park operators a way to keep the park fresh with the addition of new amenities and boost attendance, while also delaying expenses until more operating revenue could be collected. With the water park construction underway, the county moved forward on building the additional amenities within the master plan for the rest of the North Collier Regional Park, the 200-acre park in which the Sun-N-Fun is located. Using the forecasted revenue from the water park, county planners built softball and soccer field complexes, venues that by 2016 helped bring 73 national and regional tournaments and events to the county in one year.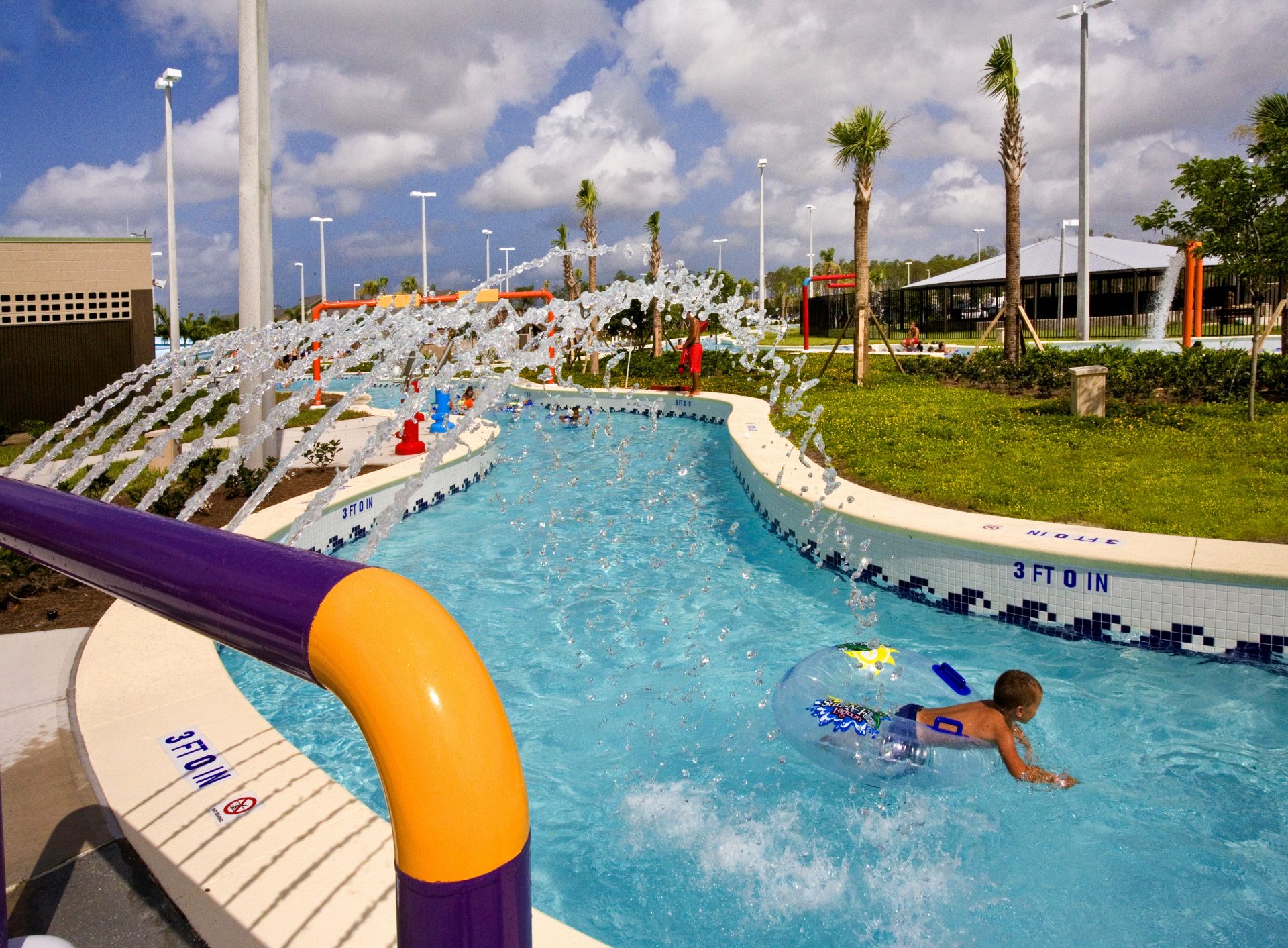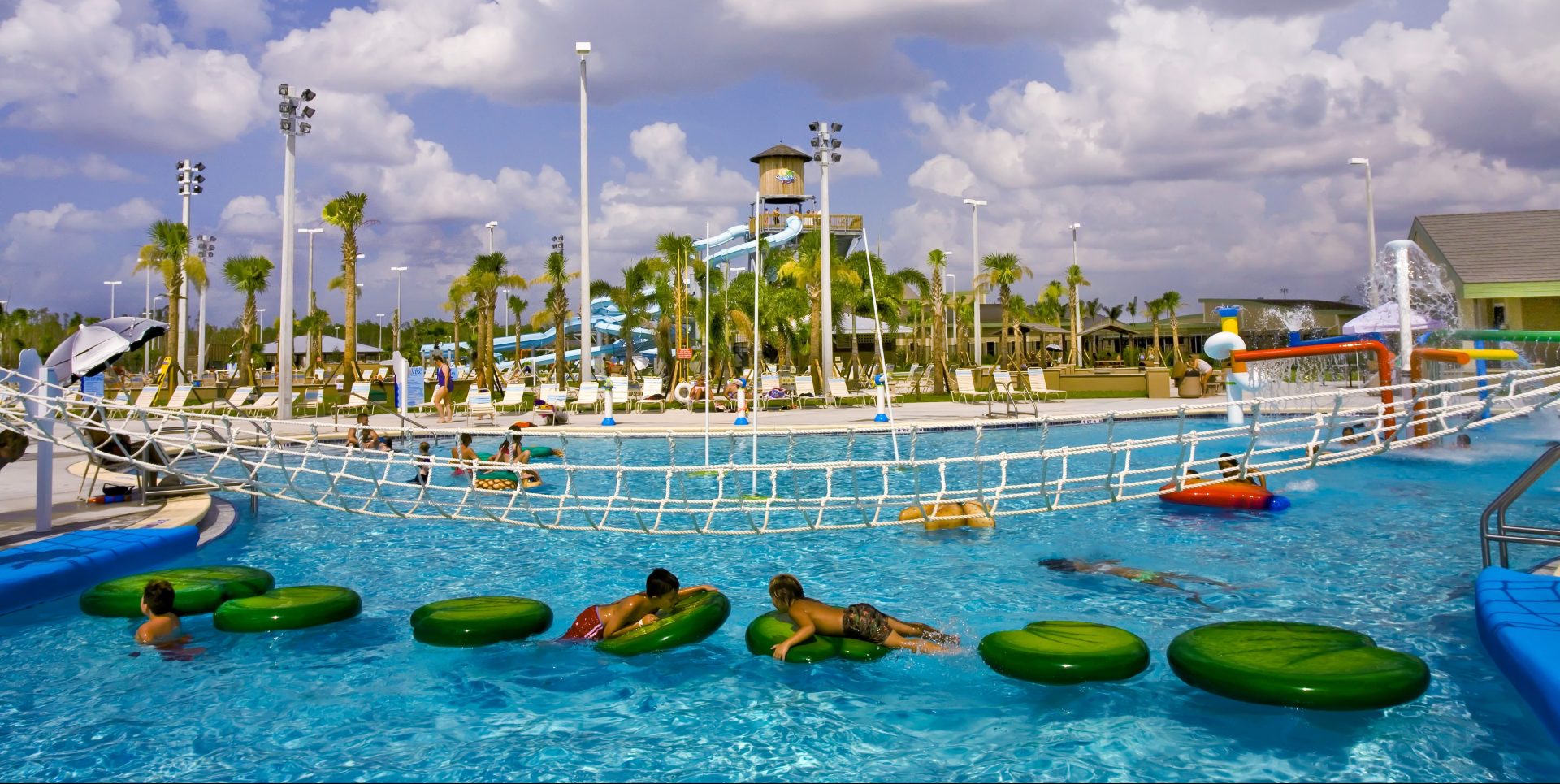 A Community Treasure
Having a county-operated water park has set the bar high for municipal offerings. While community pools offer a great way to beat the heat, they can't compete with the excitement of five thrilling waterslides, a lazy river, a splash pad, and multiple activity pools to engage every member of the family.