Project Spotlight
Hyatt Regency Coconut Point
Situated in Bonita Springs on Florida's southwest coast within natural wetlands, Hyatt Regency Coconut Point Resort and Spa already had a 2-acre pool area to serve its guests. However, when the resort recently invested $4.1 million to update its ballrooms and event meeting space, the property managers wanted to add another family-friendly element to draw even more business travelers and conference-goers who would also bring their families. The resort dedicated an additional one acre of unused space to go toward a unique poolscape that would include a lazy river and water slides.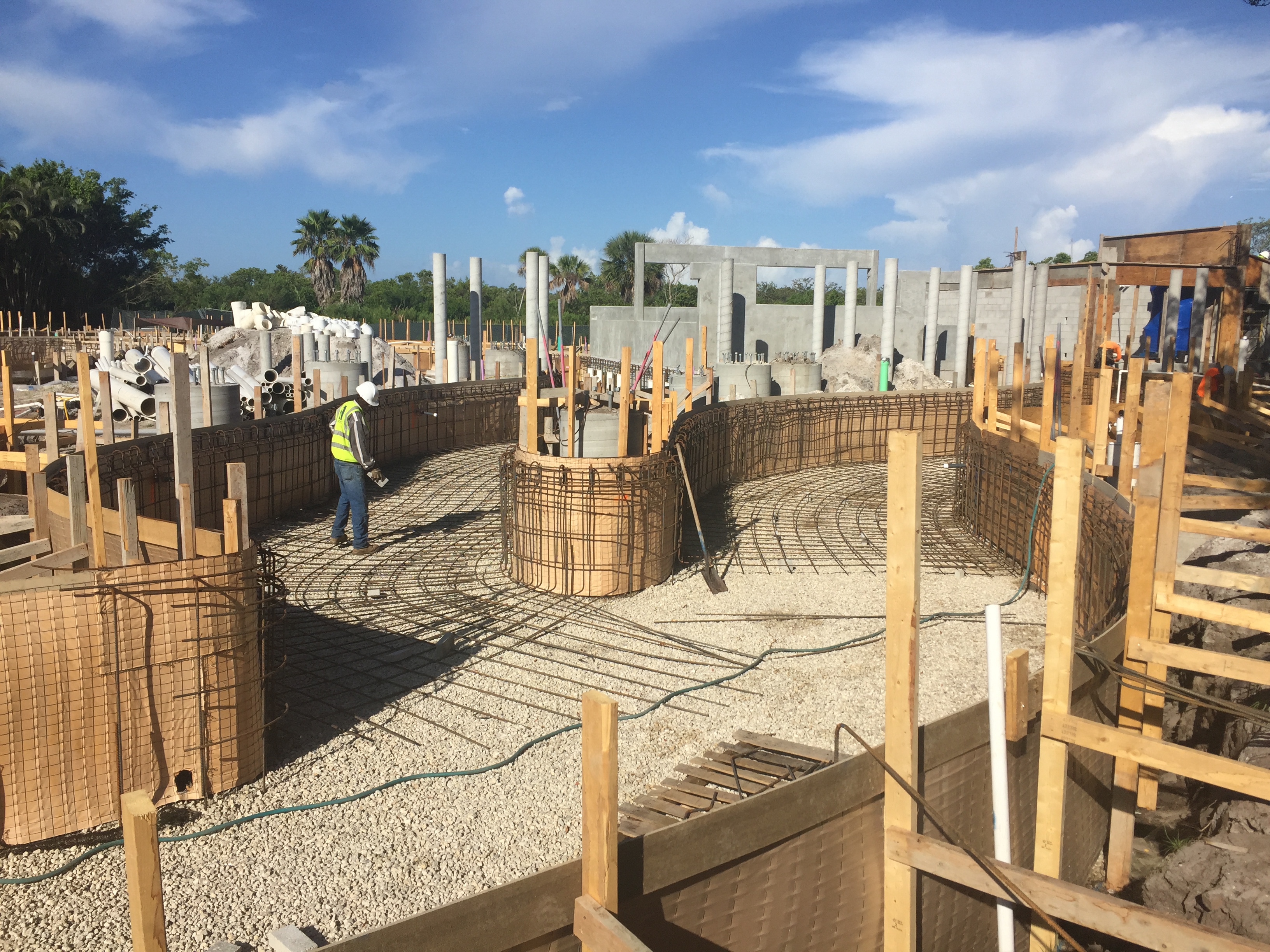 Planning a Poolscape
When Martin Aquatic joined the project team to help transform more than 40,000 square feet of overflow employee parking, the architects had a rough idea of amenities that the resort wanted to offer its guests. Our design team pulled from our extensive experience of creating exhilarating water parks and designing luxury resort poolscapes to envision a plan that would best use the available space. As well, after evaluating multiple slide tower options with the team at Hyatt Regency Coconut Point, our team refined the design to maximize the budget and provide the highest rider throughput. This resulted in three, three-story waterslides with two speed slides and one inner-tube slide that empty into a 575-foot-long lazy river snaking around the base of the slide tower.
Building the River
Martin Aquatic created the aquatic space for the Hyatt Regency Coconut Point so that the design supported the engineering functions of the pool. For example, as the tube slide emptied riders into the pool, their momentum would help push the current of the lazy river. Another engineering choice was the use of a self-contained vault that held the thruster pumps and propulsion systems. Our engineering team placed the units along the route of the lazy river without needing to hide them in a bulky mechanical room. Construction teams were able to speed up the installation time using this new "plug-and-play" system without having large pipes running all over the site, and they're readily available for future routine maintenance. Most importantly, it enhances the Hyatt Regency Coconut Point guest experience by silencing the noise of a loud pump and truly making the river an idyllic ride.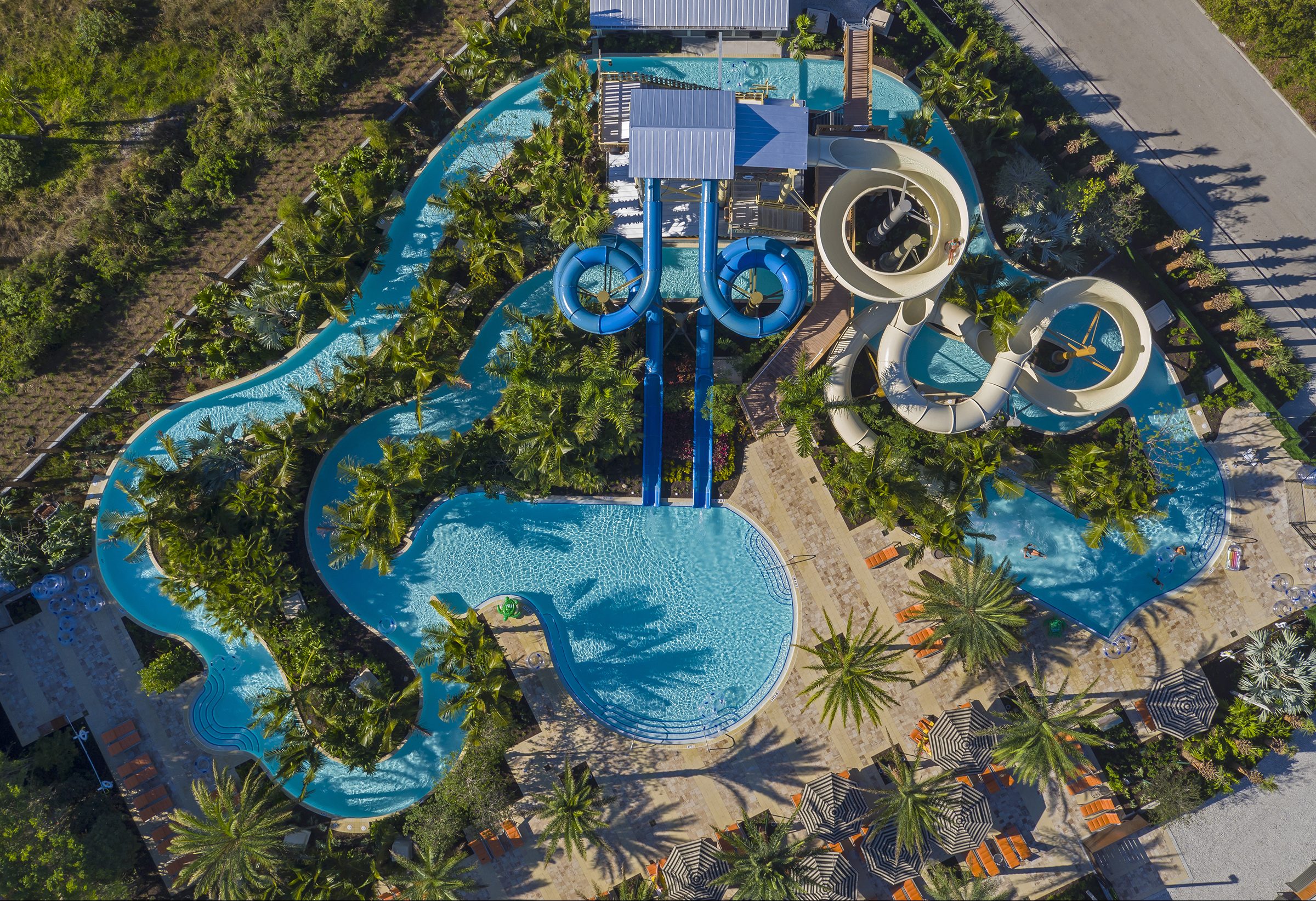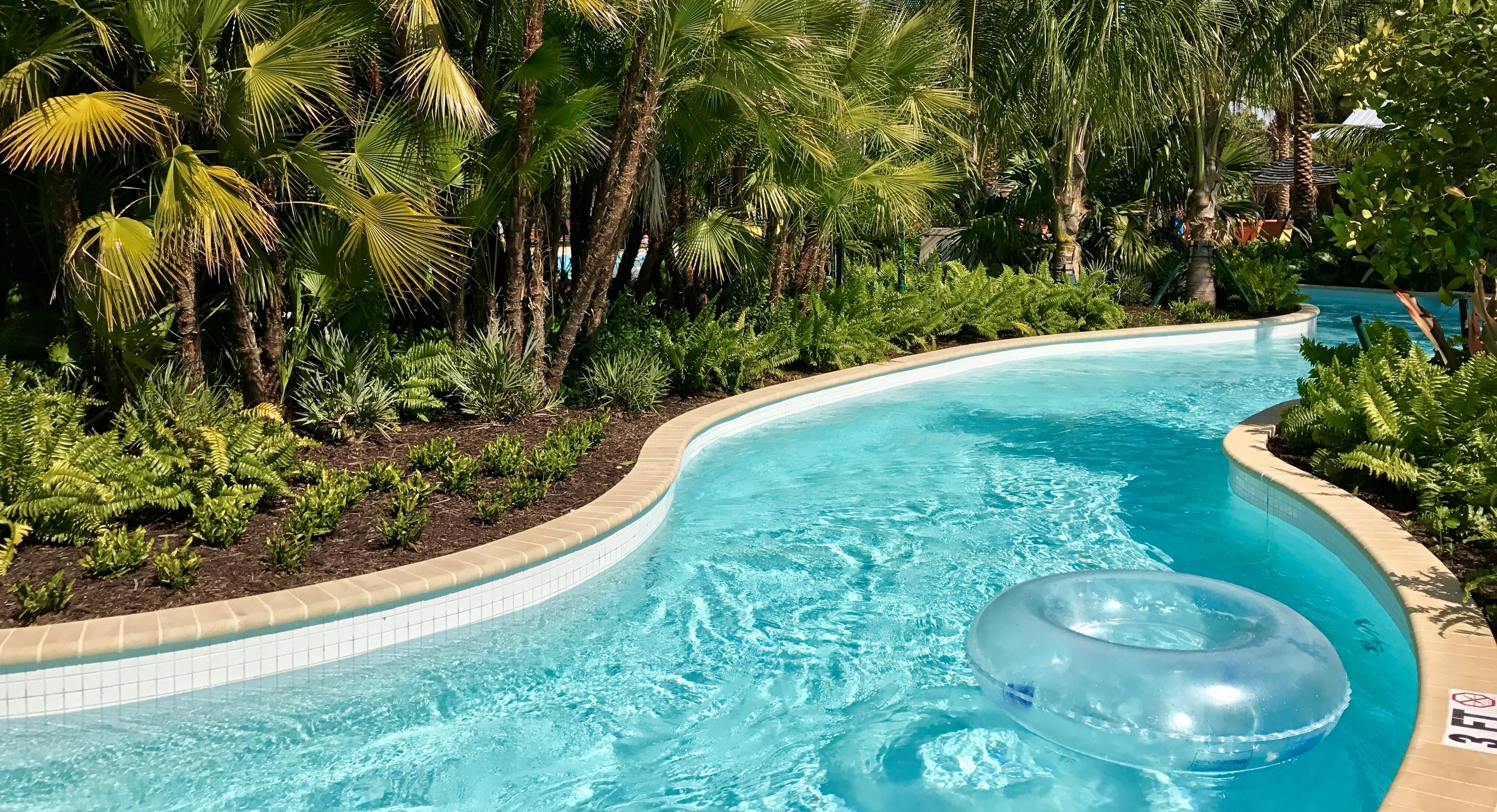 An Elevated Complex
With the addition of the new Lazy River Pool for a cost of less than $6 million, the Hyatt Regency Coconut Point Resort and Spa touts its amenities as the largest resort poolscape in Bonita Springs and in South Florida. It could also make the claim of having one of the most unique backdrops for a water park resort: Martin Aquatic's 30-foot slide tower stands tall against the horizon of a pristine 10,000-acre aquatic preserve and state park. Offering thrilling slides and family raft rides, the resort's pool area appeals to all ages while staying true to its Gulfshore character.