Project Spotlight
Baha Mar Resort
As one of the largest resorts to open in North America, Baha Mar Resort features luxury resort amenities stretched across its 1,000-acre grounds, including 11 swimming pools designed by Martin Aquatic. The property is comprised of three distinct hotel chains catering to diverse groups of travelers, from family-friendly to upscale, with pools suited to match each brand.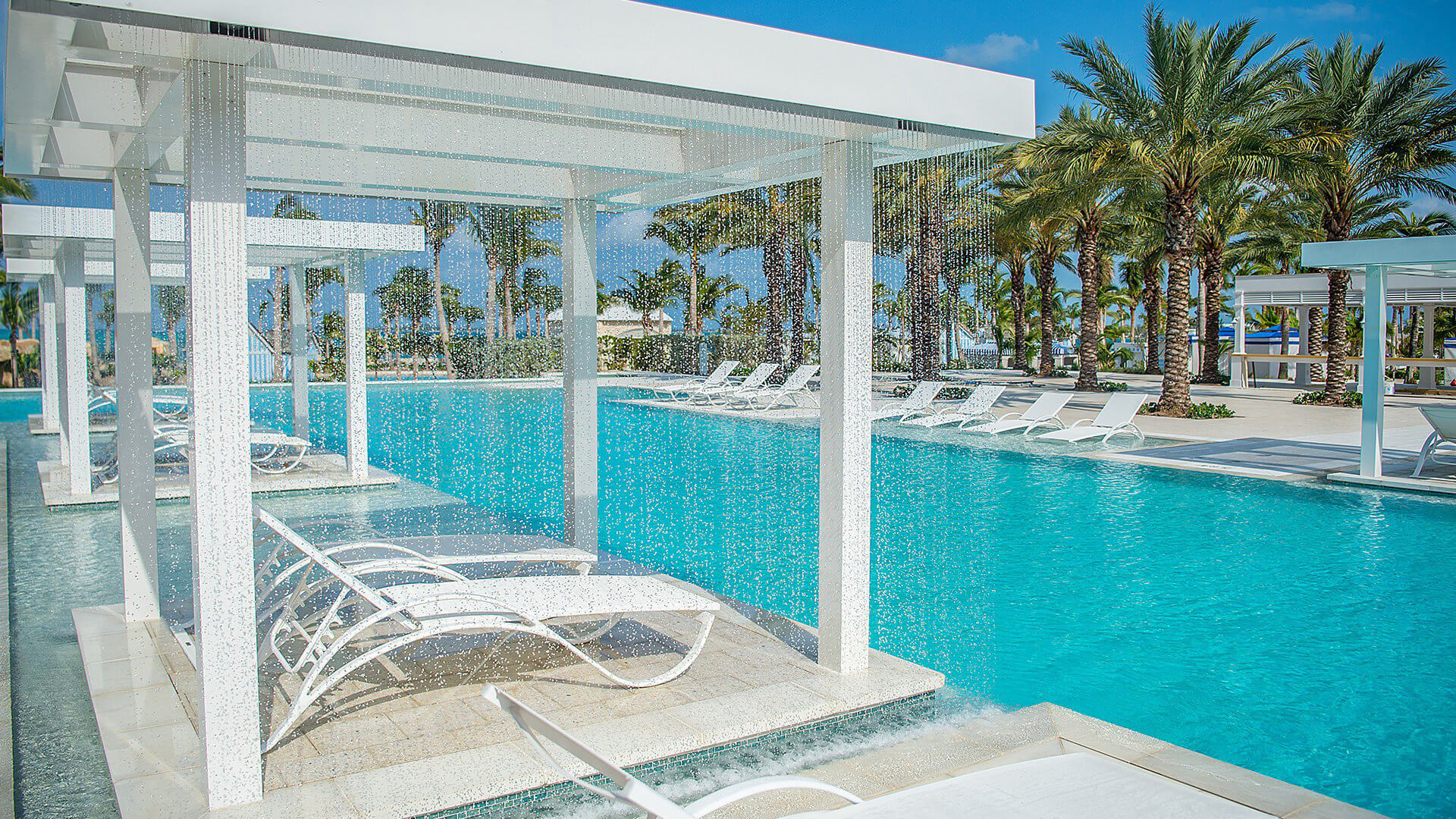 Planning an Island Resort
Throughout the entire resort, the culture of the Caribbean was designed into every square inch, and our team at Martin Aquatic extended that same creative direction to the pool design. While planning a one-of-a-kind aquatic experience, we drew inspiration from the iconic Bahamian underwater marvel, Dean's Blue Hole. Our recreation is a 13,000-square-foot pool with a depth that reaches more than 10 feet (a far cry from its 663-foot-deep namesake). However, we designed the pool with a dark blue finish at the bottom to mimic the appearance of the Blue Hole's deep waters, giving any guest who climbs up the surrounding rockwork a thrilling plunge from the 15-foot-high jumping platform. Behind a rocky waterfall is a special adjacent pool area called the Sanctuary where native Caribbean sea life swim past large underwater windows.
Building a Luxury Resort
The engineering involved in Baha Mar was extensive on every level; the 11 pools that were arranged across the sprawling grounds covered multiple elevations, featured unique amenities, and were intended to separate each individual hotel's property. That translates to hundreds of feet of underground piping connecting pool areas and equipment rooms housing dozens of control units and pumps for those unique bodies of water, some that run on the same systems. Outside of the resort's casino, we engineered an infinity-edge view unlike any other, with a 100-foot upper pool that cascades directly into a 170-foot lower pool, while stretching off into the Atlantic Ocean in the distance. This grand design represents a grade change of more than 10 vertical feet, adds a dramatic waterfall effect, and creates two distinct pool decks for guests to enjoy. Another element that our team engineered helped add a touch of luxury to the pool area: rain cabanas. Instead of pulling closed a privacy curtain, guests who want to drown out their surroundings can turn on the cabana's four water walls for a relaxing shower of rain all around that gives a sense of privacy and exclusivity for the patrons.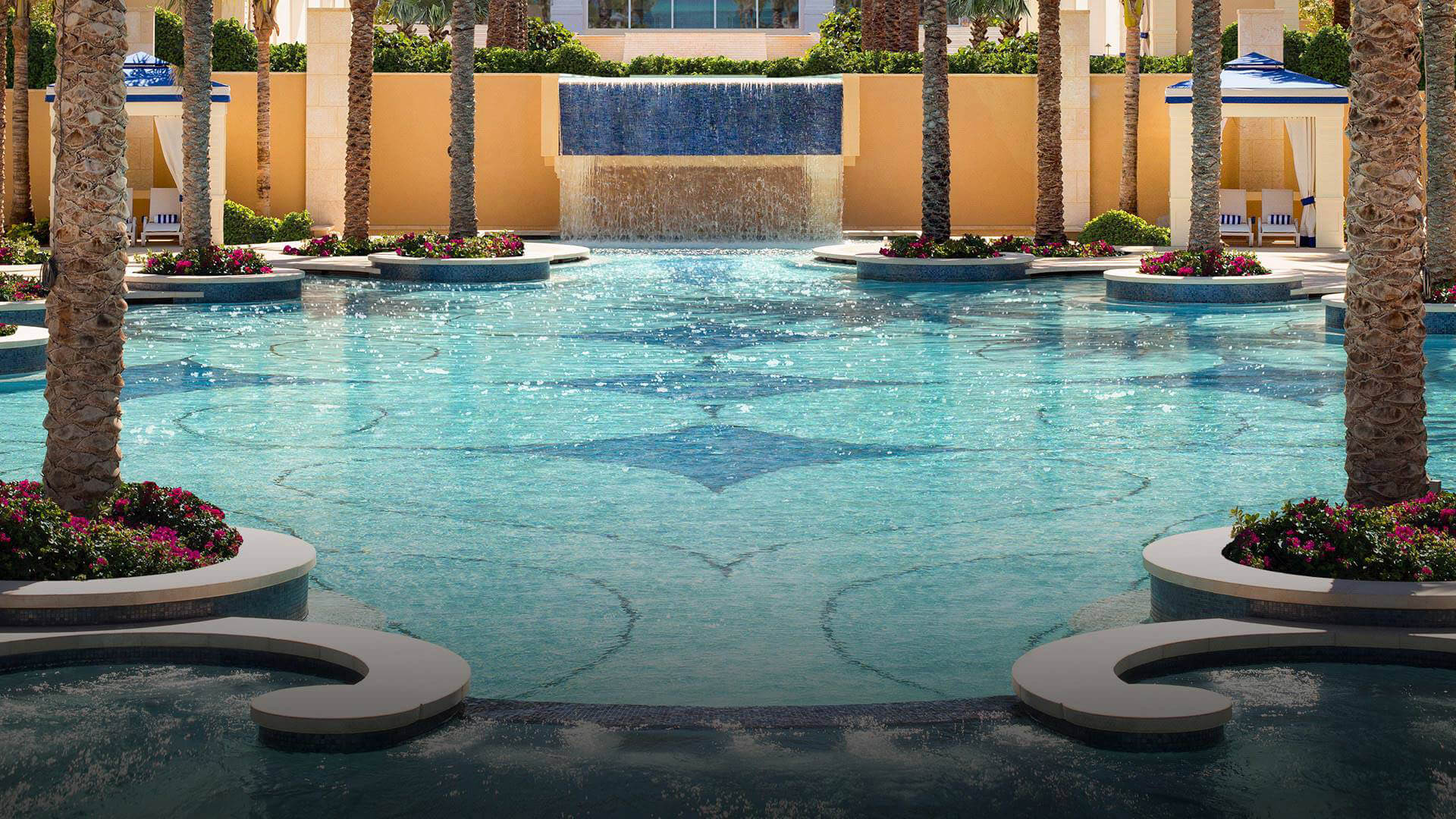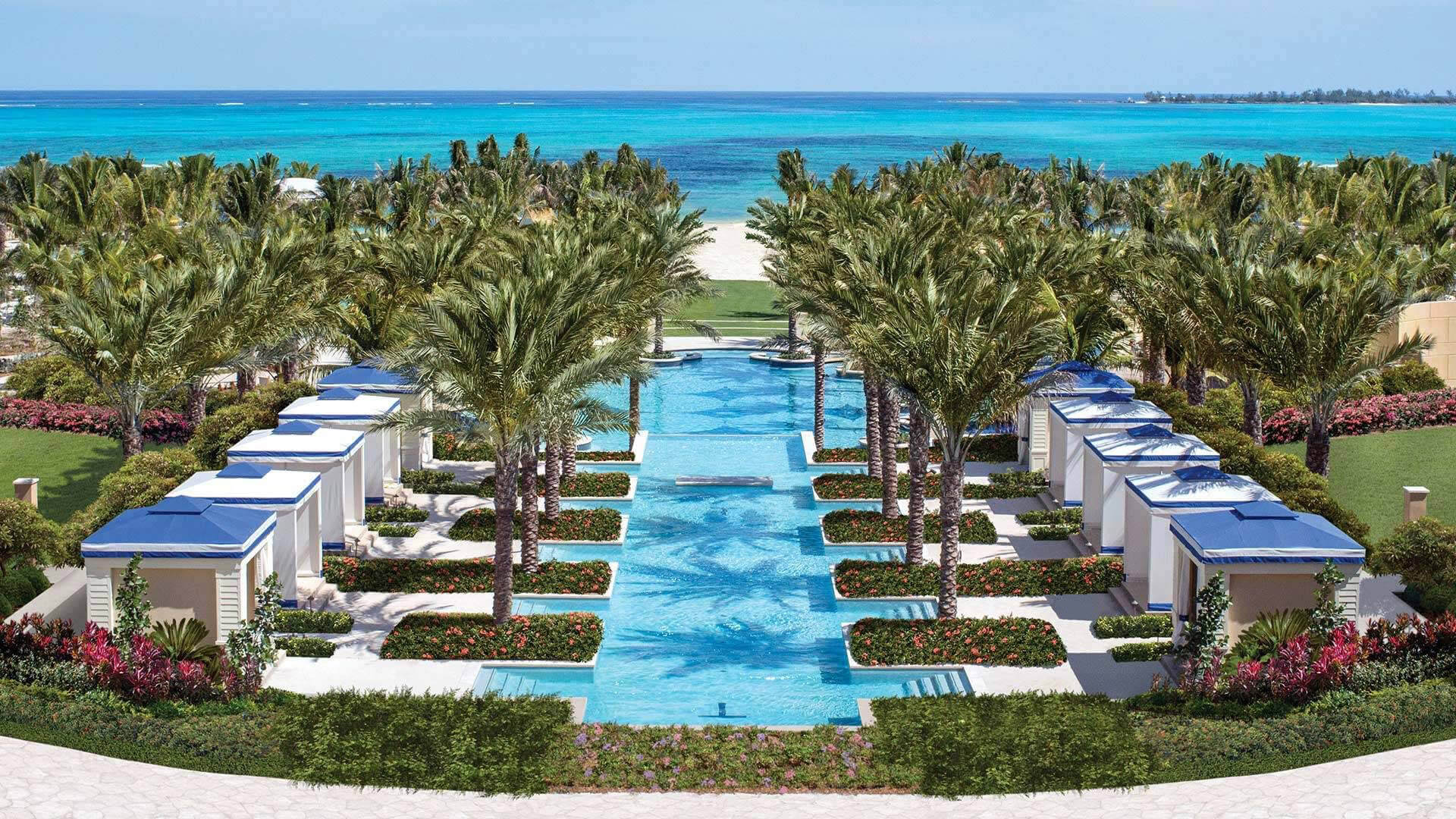 Iconic Bahamas
With a nearly $4.2 billion investment, Baha Mar rose from the ground to become a world-class destination resort with a genuine character that embodies the spirit of The Bahamas. Its lush grounds and sparkling pools beckon travelers from far and wide to come enjoy the sun-drenched days of a carefree Caribbean vacation.