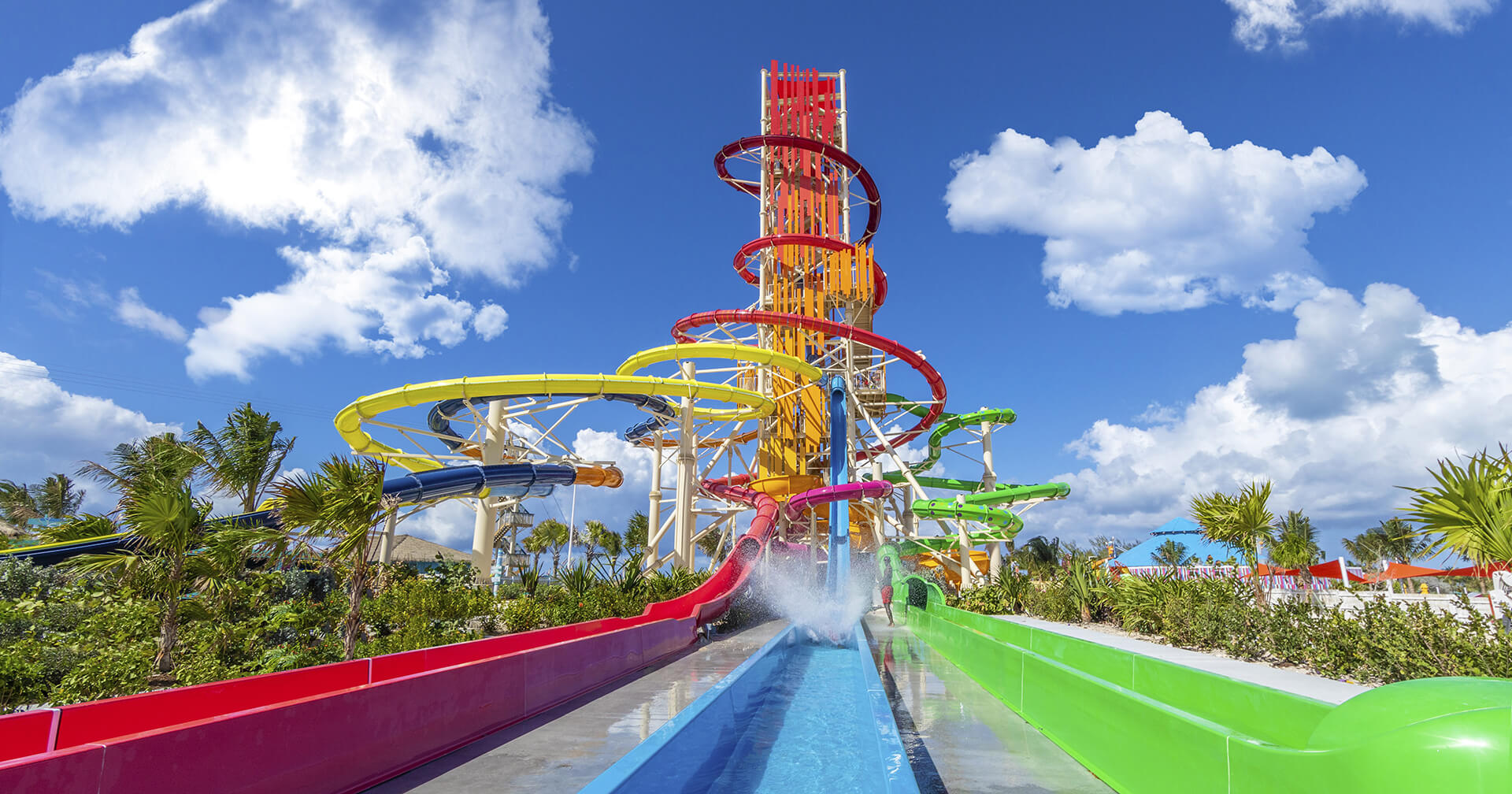 August 6, 2020
2020 Dream Designs Recognize Two Martin Aquatic Projects
Once again, the industry publication Aquatics International recognized projects completed by Martin Aquatic as part of its annual Dream Designs competition.
Published in the July/August issue of Aquatics International, the 2020 Dream Designs winners included two standout projects from Martin Aquatic: Thrill Waterpark on Royal Caribbean's Perfect Day at CocoCay in the Bahamas, as well as Lopesan's Costa Bavaro Resort in Punta Cana, Dominican Republic. This marks the seventh year in a row that a Martin Aquatic project has been recognized by this prestigious awards competition.

Having just missed the cutoff for consideration in last year's Dream Designs competition, Thrill Waterpark was one of the most talked about additions to the Waterpark industry when it opened to Royal Caribbean's cruise passengers in 2019. From the iconic architecture of the park's main slide tower to the record-setting feats of its enormous wave pool and tallest waterslide, Thrill Waterpark checks all the boxes as a marvel of engineering and design. Another testament to the resiliency of the waterpark's design came last September when Category 5 hurricane Dorian battered the Bahamas. After the storm had passed, all slide towers and equipment rooms remained intact. Prior to the temporary pause in global cruising, Perfect Day at CocoCay and Thrill Waterpark were hosting thousands of visitors every day, with a port that could dock the two largest cruise ships in the world.
The 2020 Dream Designs also recognized another Caribbean destination for its family-friendly wet play structure: the all-new Lopesan Costa Bavaro Resort. Spanning 16,000 square feet, this massive play structure offers children of all ages a place all on their own with eight slides, sprays, and a dumping bucket. Its whimsical tropical theme echoes elements throughout the all-inclusive resort, and its vibrantly-colored slide elements (provided by WhiteWater) are perfectly complemented by the aqua blue color of the soft surfacing (provided by Life Floor).