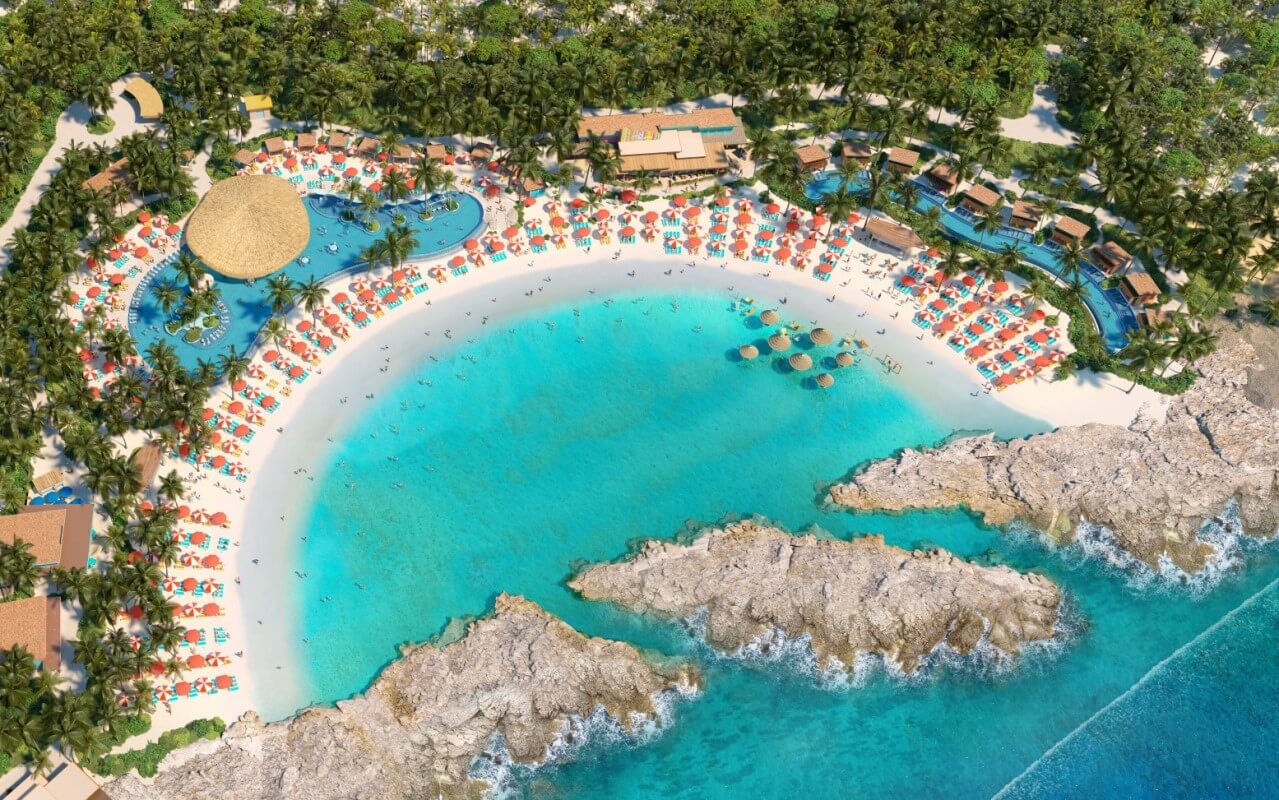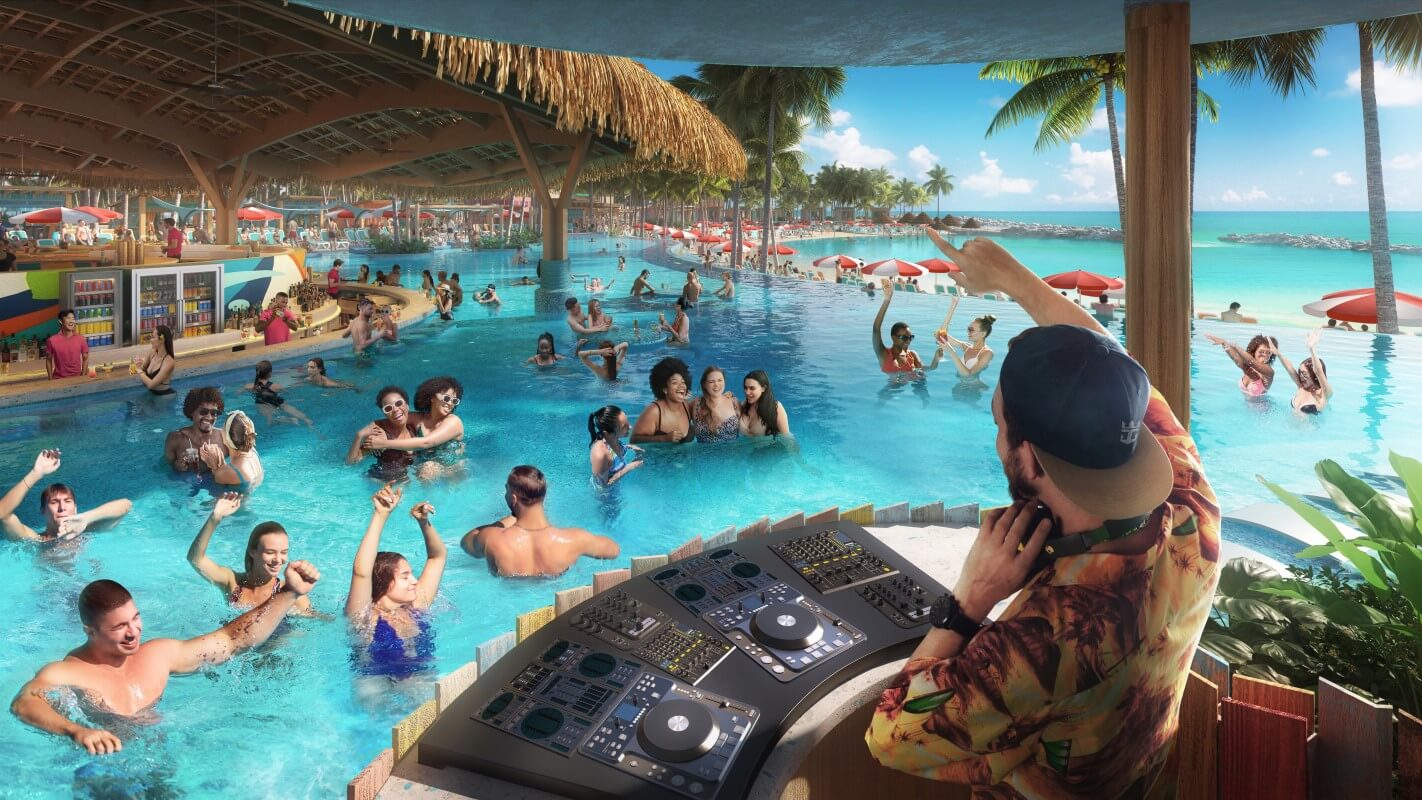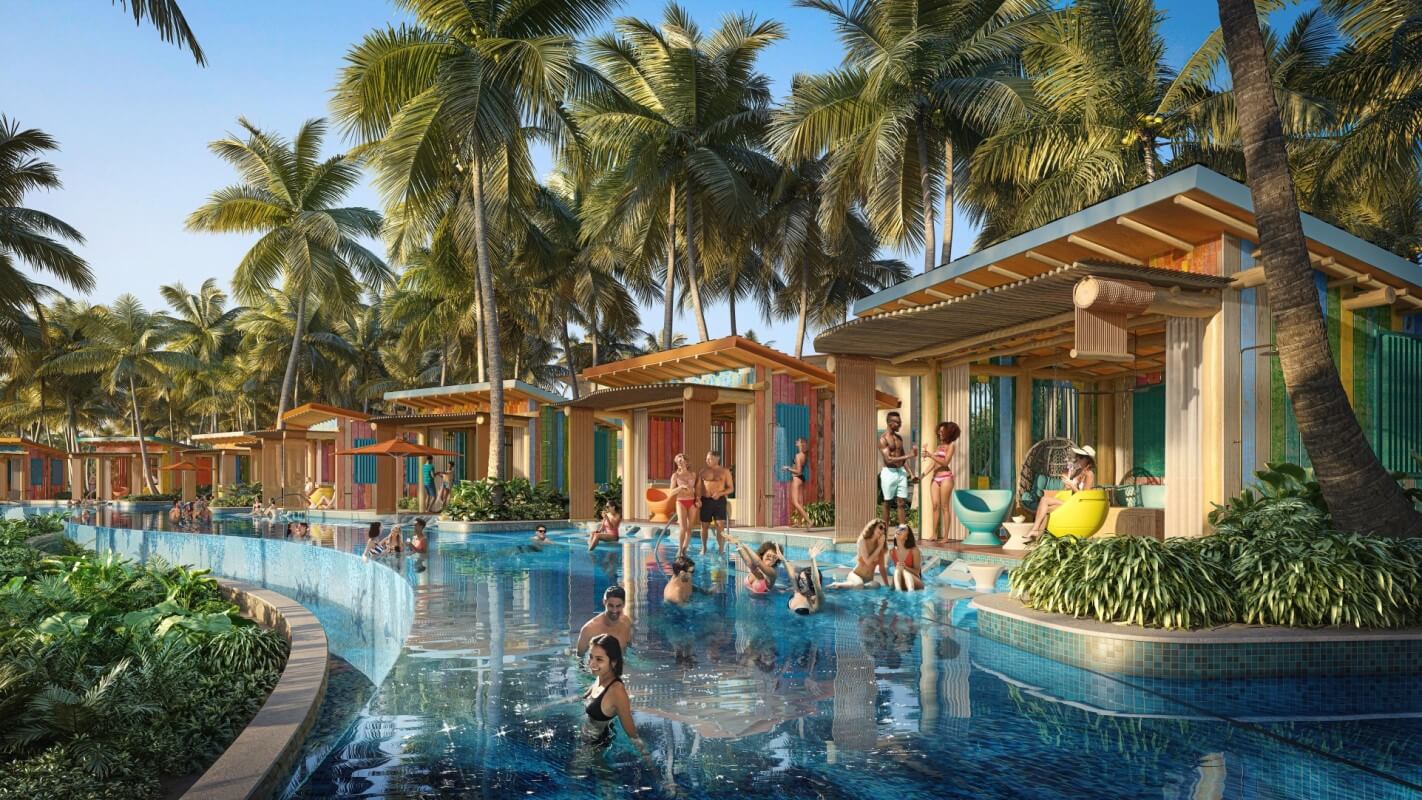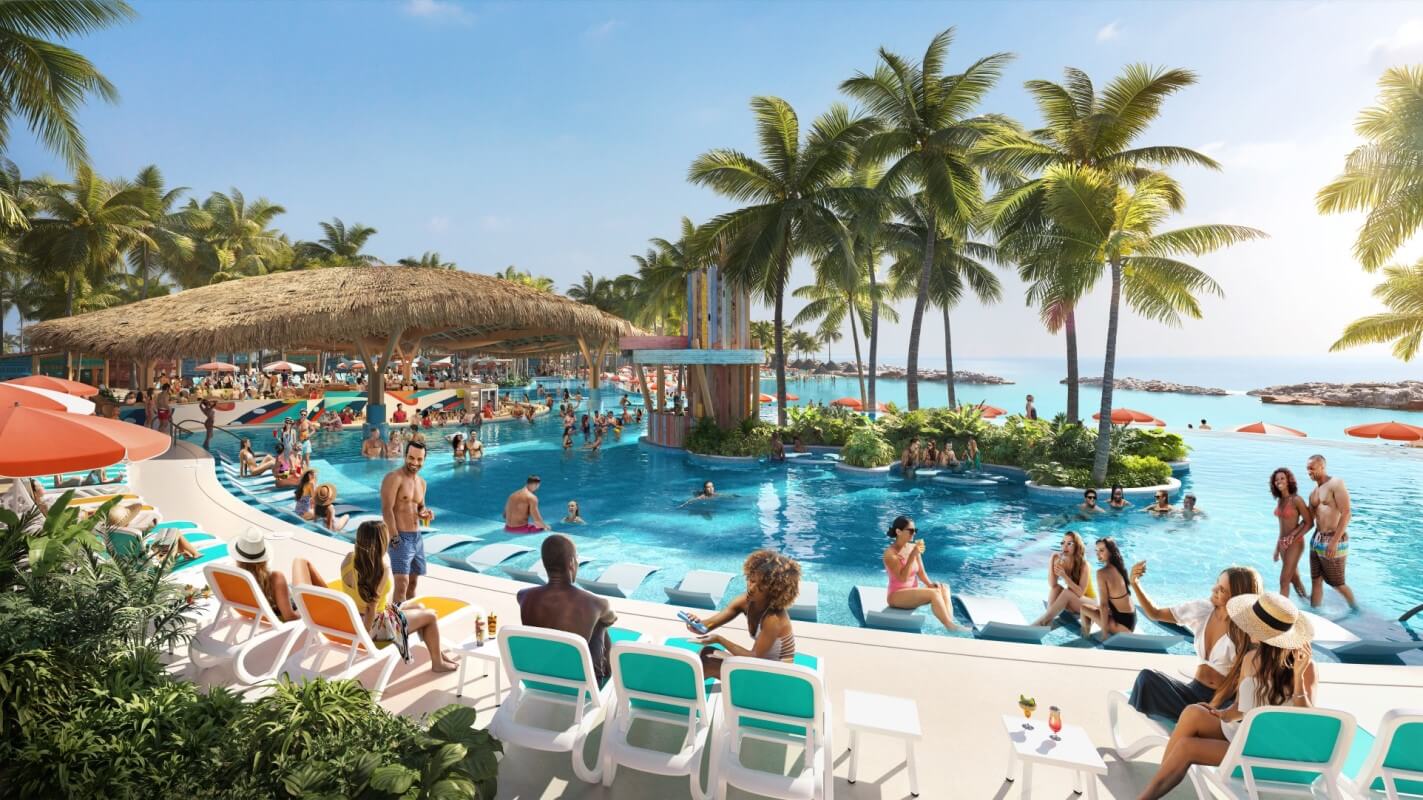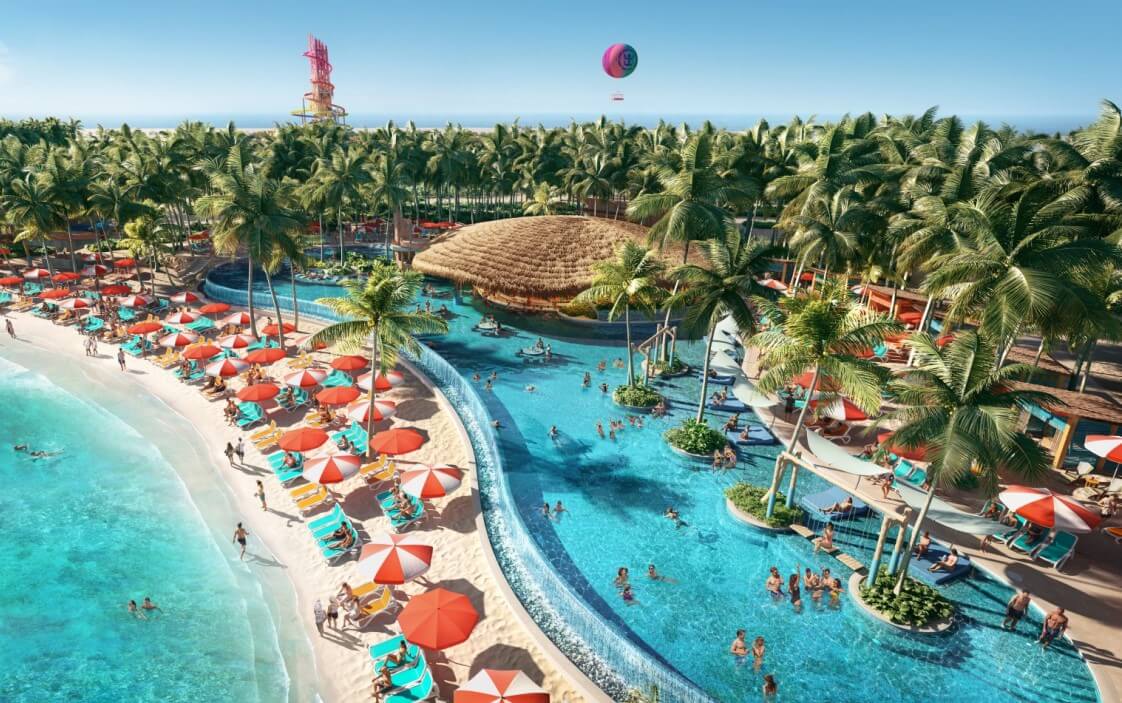 Royal Caribbean's Hideaway Beach at CocoCay
Located on Royal Caribbean's private island in the Bahamas, Hideaway Beach introduces luxurious, adult-only aquatic amenities for CocoCay's visitors. Two separate pools curve along the coastline, offering stunning ocean views. The 18,000-square-foot main Hideaway pool keeps the party going thanks to the in-water DJ booth and the lively swim-up bar with tables, stools, and bench coves. Multiple stepped entry points provide easy access to the water along with three sunshelves and seven built-in sunbeds with umbrellas. An expansive infinity edge featuring an acrylic wall seamlessly integrates the pool and beach experiences, offering perfect views for everyone. At the end of Hideaway Beach is the Hideout, an escape for select guests of the 10 private cabanas that line the edge of the Hideout Pool—a 5,000-square-foot exclusive experience. An infinity edge with calming, cascading water stretches the Hideout pool's entire length, creating the perfect atmosphere to unwind.
Services:
For this pool amenity, Martin Aquatic provided hydraulic, structural, filtration, and chemical system design and engineering services.
Location:
CocoCay, Bahamas
Year:
2022
Development Partners:
Royal Caribbean
Market Sectors: