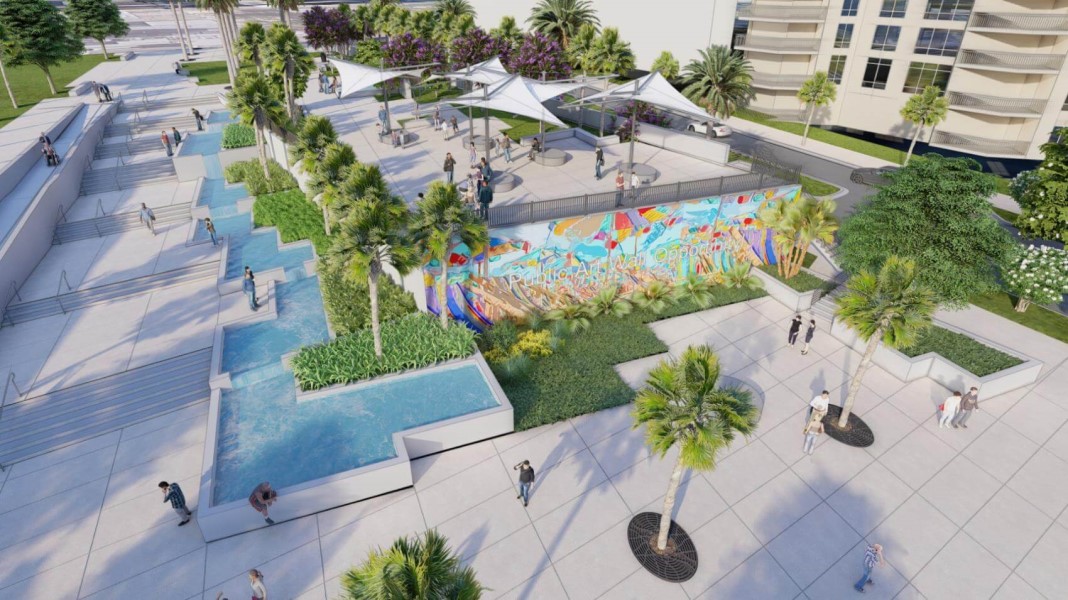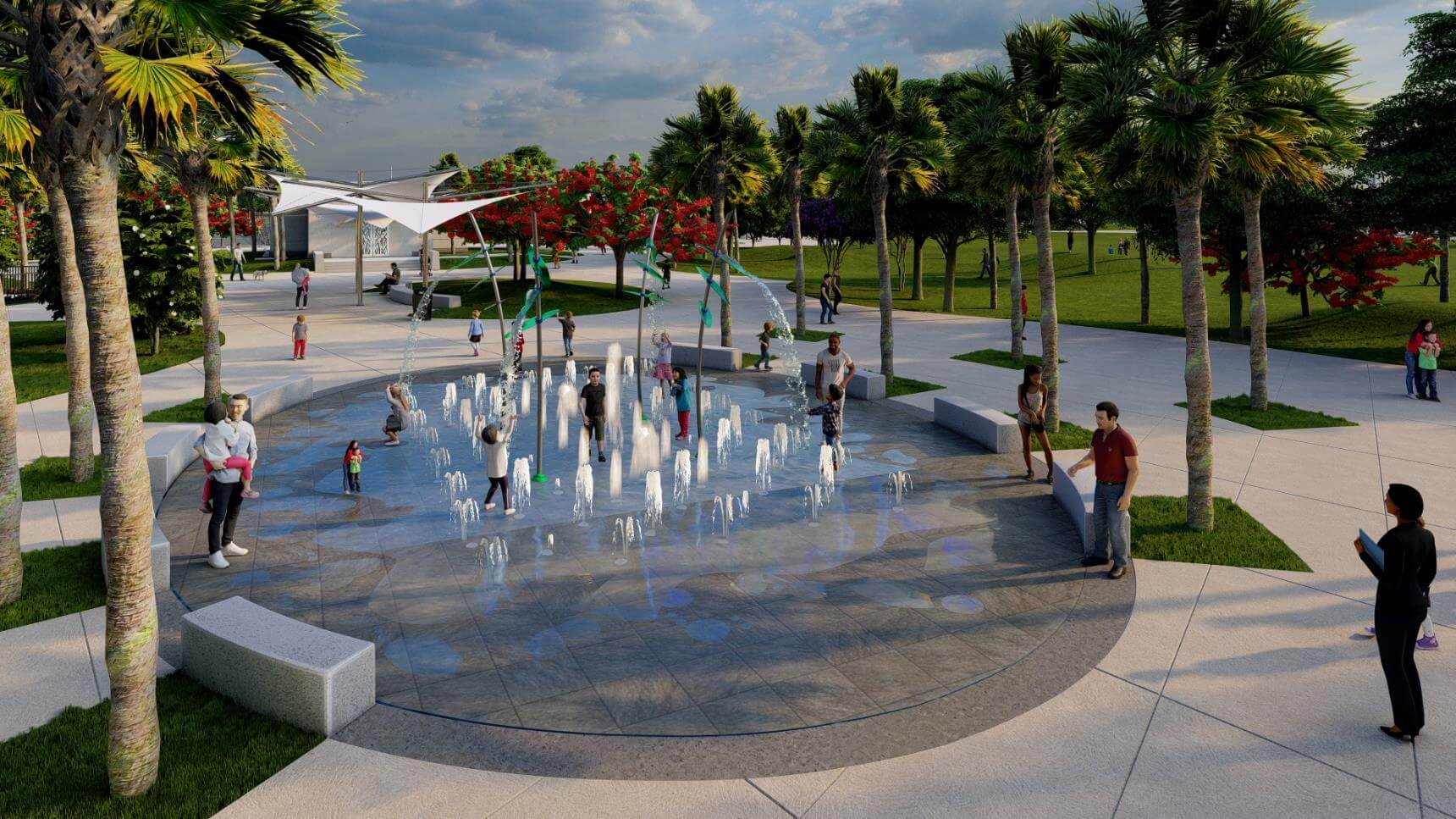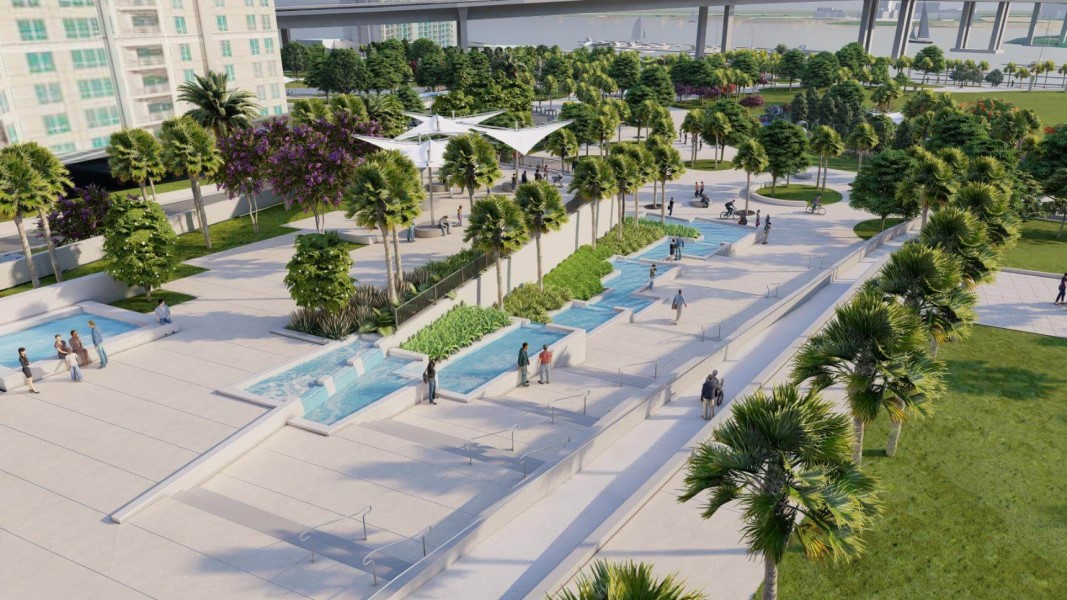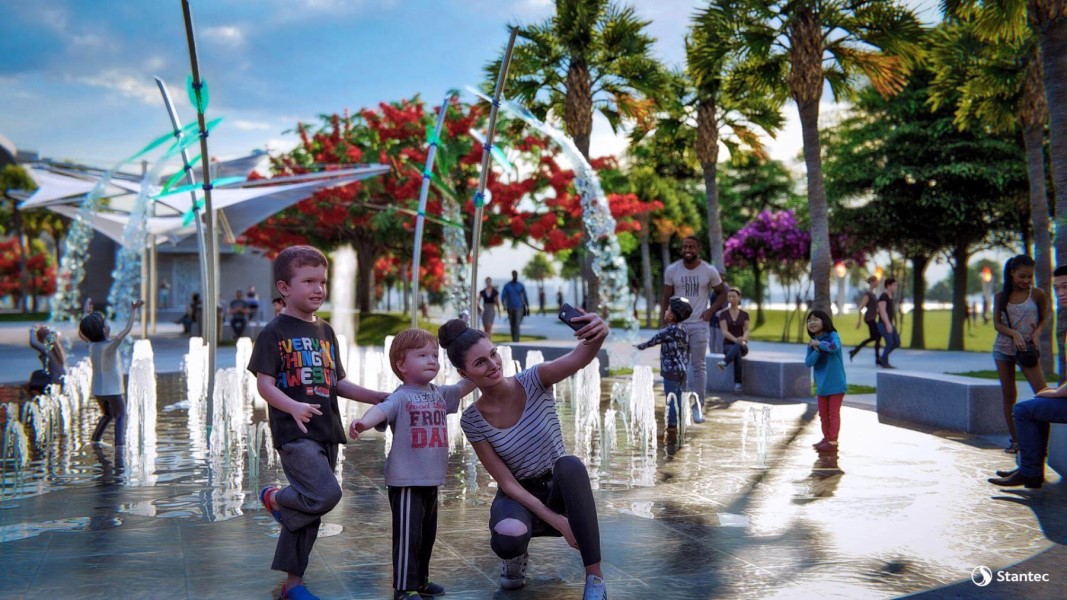 Imagine Clearwater at Coachman Park
Located on 20 acres connecting downtown Clearwater to the waterfront, Imagine Clearwater is a redevelopment of Coachman Park, creating an expansive gathering space for the community. Anchored by an all-new covered amphitheater, the park also offers placemaking fountains and a family-friendly splashpad. As a way to draw visitors into the park, a series of seven basins cascade down the main plaza's stairs, utilizing weir overflows to carry the water more than 130 feet to the lowest basin. The fountains can be illuminated at night with color changing lights, as the water drops 15 vertical feet from one end to the other. Also at the park is an interactive water feature incorporating nearly 70 spraying nozzles and 4 tall vertical play elements that rain down water. This new oval space covers 1,500 square feet across a zero-depth deck. The nozzles are fitted with color-changing lights that can also be programmed.
Services:
For this project's interactive water feature, Martin Aquatic provided hydraulic, structural, filtration, electrical, and chemical system design and engineering services.
Location:
Clearwater, Florida
Year:
2019
Development Partners:
Stantec
Market Sectors: